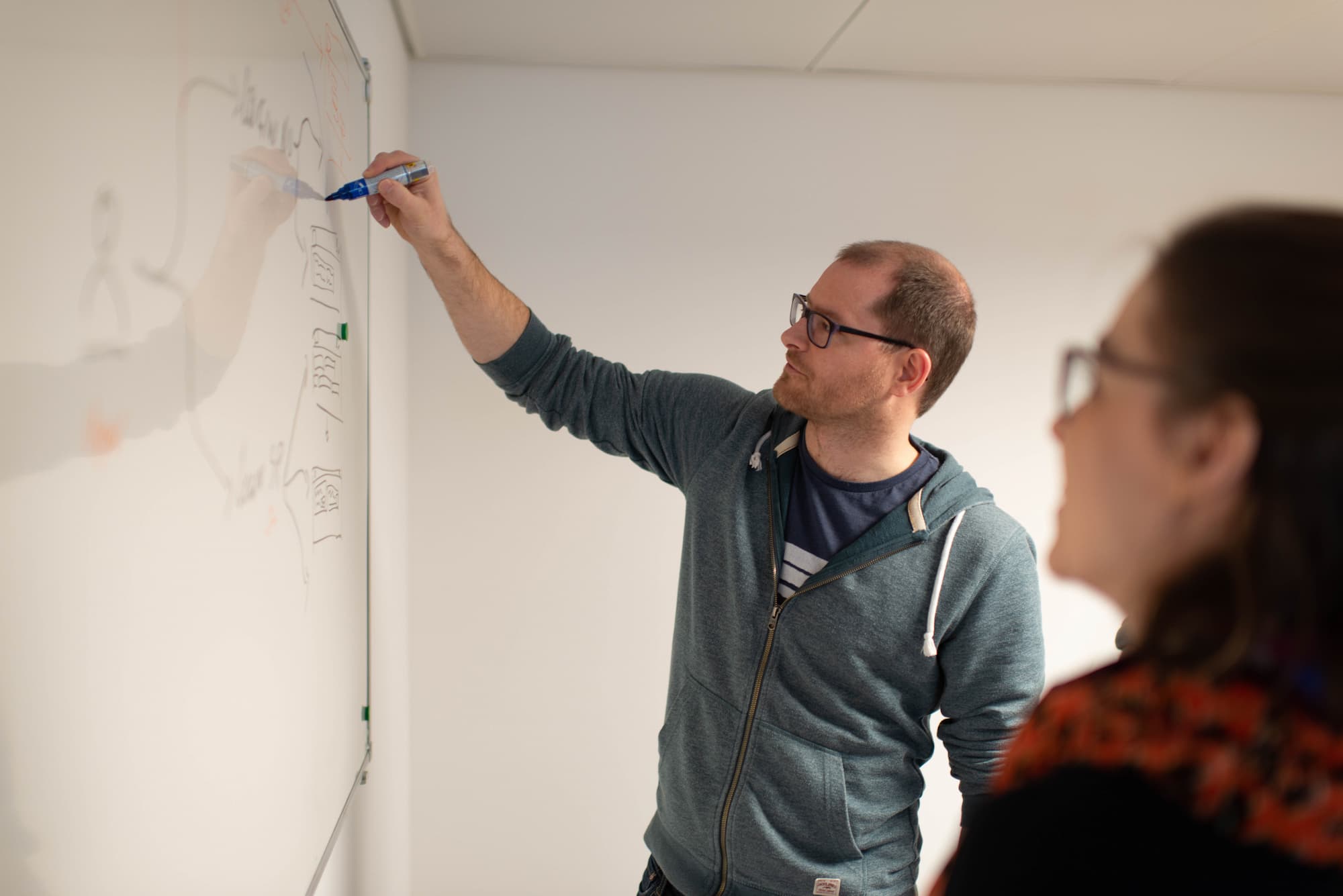 Your ERP Solution with Microsoft Dynamics 365
Drive innovation and accelerate your business growth with the ERP Business Applications of Microsoft Dynamics 365 and ELCA. 
Discover how Microsoft can help you accelerate your business by empowering employees to make smarter decisions, transform business processes faster, and promote rapid business growth.
Microsoft Dynamics 365 Business Applications put flexibility and scalability at the core of your business, enabling you to start quickly, grow at your own pace, and adapt in real time. Easily tailor and extend the applications to meet your unique business or industry-specific needs.
Microsoft Dynamics 365 Business Applications contains several modules such as Microsoft Dynamics 365 Finance and Microsoft Dynamics 365 Supply Chain Management that form the core of an enterprise resource planning (ERP) solution delivered as a service from the cloud. These apps unify business management across finance, manufacturing, retail, supply chain, warehouse, inventory, and transportation management with built-in predictive analytics and intelligence to help enterprises run a modern global business. It provides organizations with a service that can support their unique requirements and rapidly adjust to changing business environments without the hassle of managing infrastructure.
Major benefits are:
Elevate your financial performance. Close your books faster, deliver insightful reports, increase profitability with predictive intelligence, and ensure global regulatory compliance.
Automate and streamline your supply chain. Modernize your supply chain to maximize customer satisfaction and profitability with unified, advanced warehouse and inventory management to improve material sourcing, fulfillment, and logistics.
Deliver unmatched workforce productivity. Provide a single source of global business intelligence that drives productivity from assets and resources, aligns employees toward strategic goals, and enables real-time responses to the changing demands of customers, partners, and employees.
The graphic below shows Microsoft Dynamics 365 built on Power Platform with shared data and intelligence.
Microsoft Dynamics 365 Ecosystem
Why ELCA?
ELCA is a Microsoft Solution Partner and the most experienced provider for the entire Microsoft technology stack with more than 150 certified senior experts for Dynamics CRM, ERP, AI, Office 365, Azure and security in Switzerland.
Well-founded business know-how
Combination of Dynamics CRM, ERP and Omnichannel solutions
Data Science, Machine Learning, AI, Chatbots, Blockchain
Cyber security consulting
Security concepts and implementation
Compliance and GDPR consulting
Integration and migration of legacy systems
Modernization of the application
Managed services in Azure and hybrid environments.
Learn how ELCA can make your company performing high today :
Dynamics 365 Business apps for Enterprise Resource Planning (ERP)
Dynamics 365 Business Central
A unified management solution (ERP) for all business functions for small and medium-sized companies.
Recently renamed Dynamics 365 Business Central and fully integrated with the MS platform (Office 365), the management system (historically known as Navision) is able to cover all business activities: Financial Management, Logistics, Sales and Customer, Project Management and Production. Dynamics 365 Business Central provides a centralized view to decision makers, enabling them to manage operations in a secure and transparent way. >> More information available here

Dynamics 365 Finance
Dynamics 365 Finance helps you automate and modernize your global financial operations. Monitor your performance in real time, predict future outcomes and make data-driven decisions to secure your business growth. Leverage this module to drive strategic financial decisions enhanced by artificial intelligence. Unify your financial processes to reduce operational expenses while decreasing both complexity and risk. >> More information available here

Dynamics 365 Project Operations 
Microsoft Dynamics 365 Project Operations helps project-based organizations connect your sales, staffing and resourcing, project management, and finance processes in a single application that helps to accelerate project delivery, and maximize profitability. It provides organizations with the tools they need to control projects using traditional waterfall, agile methodologies, and manage resources with accurate information for analysis of resource allocations and utilizations. Powered by Microsoft Power Platform, it provides customers a set of capabilities that enable everyone to analyze, act, and automate across their organization to transform their project-based business from the ground up.

Dynamics 365 Supply Chain Management
Dynamics 365 Supply Chain Management helps you transform your manufacturing and supply chain operations. Use predictive insights stemming from artificial intelligence (AI) and the Internet of Things (IoT) across planning, production, inventory, warehouse and transportation management to maximize your operational efficiency as well as your products' quality and profitability. Use this module to innovate with smart manufacturing operations : Modernize your warehouse management, optimize the performance of your production, automate your supply chain and maximize the life of your assets. >> More information available here

Dynamics 365 Human Resources
Dynamics 365 Human Resources (formerly Dynamics 365 Talent) streamlines many routine recordkeeping tasks and automates several processes related to staffing your organization. These processes include employee retention, benefits administration, training, performance reviews and change management. Human Resources also provides a framework for human resources staff to manage areas of oversight. >> More information available here

Dynamics 365 Commerce
Dynamics 365 Commerce (formerly Dynamics 365 Retail) delivers a comprehensive omnichannel solution that unifies back-office, in-store, call center and digital experiences. This module enables you to build brand loyalty through personalized customer engagements, to increase revenue with improved employee productivity, to optimize operations and to drive supply chain efficiencies. >> More information available here

Microsoft Power Platform - A new era for digital business
With the powerful, out-of-the-box data analysis, application development and workflow optimization tools of the Microsoft Power Platform, your digital transformation is easier than ever. Get more value from your Dynamics 365 system with new and unique ways to tap, explore, and deliver your data where you need it :