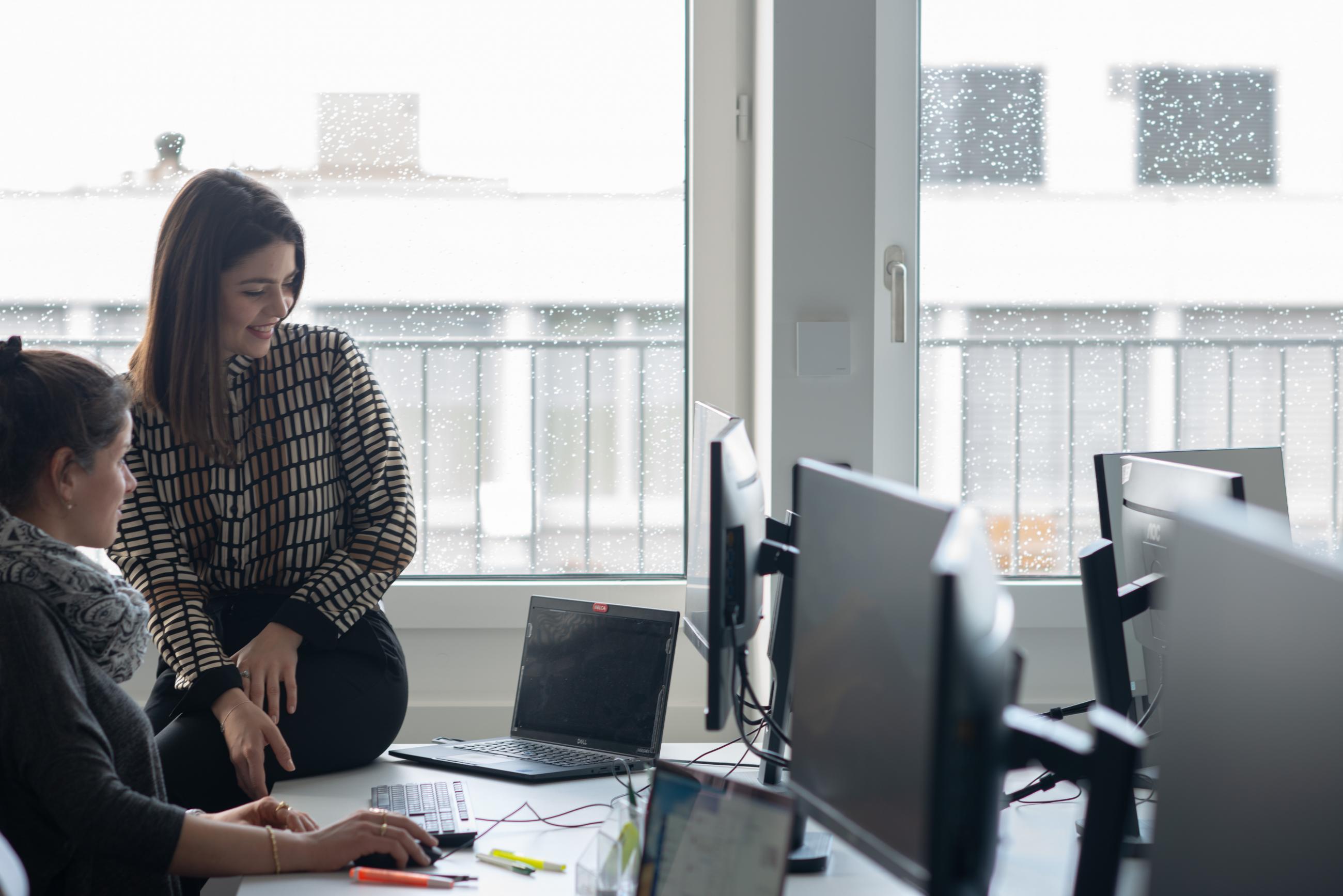 ELCA Designed and Installed an eDossier Solution for Clientis
Unlocking the Full Power of eDossier
Clientis Group is a banking provider that prides itself on being there for its customers. To deliver even faster and more efficient service, this consortium of 14 independent Swiss banks decided to augment its existing archive, which was held back by limited features and no dossier view. That new frontend based on ELCA's eDossier Mosaic is tailored to Clientis specific needs. Main goals of the application is to be efficient, user-friendly, and feature-rich.

After a close consultation to make sure they understood the exact specifications and requirements, ELCA customised its eDossier solution to offer a performant frontend that's simple to use and delivers significant improvements to efficiency.

Clientis is a banking provider that serves individuals, small businesses, and institutions throughout Switzerland. This trusted banking provider prides itself on an unwavering customer focus and an approach that's defined by agility and warmth.

This bank uses best-in-class technology to maintain its archive, but it found that its frontend lacked a dossier view, which caused inefficiencies. With so many folders and digital documents, Clientis consultants needed to use multiple search masks, which made it difficult to find and identify the appropriate documents.

The GUI (graphical user interface) was also outdated. So the user experience (UX) needed to be improved, which compounded the issues around clarity and visibility. Those issues were highlighted by Clientis being in the process of digitizing its physical finance dossiers.

A Clear GUI and Flawless UX

To kick off the project, Clientis put together a clear brief that explained its challenges and outlined its expectations. This brief emphasized the desire for a frontend that performed well, was clear and easy to use for the Clientis network on the one hand, and also capable of structuring of financing documents on the other.

ELCA called on its business knowledge, previous experience, and UX capabilities to put together an attractive frontend that met the exact specifications that Clientis outlined in its initial brief and even went beyond client's expectations.

The new frontend and its leading GUI empowers Clientis users to work more efficiently. Because users can search through a blazingly fast digital archive directly from their workstations and find a 360° view on the customer, they're able to improve their response times to customer queries. Depending on the need of the consultant the dossier structure can be changed with one click.

Per the brief, the new frontend also means that Clientis users only need to use a single search mask. This feature helps make the search process more logical, and it improves the efficiency of consultants.
Our banks needed a solution which supports our current digitalization initiative in the areas of document retrieval and structuring of financing documents. The goal of the project was to increase process efficiency and to give faster access to shared information. The eDossier solution, created by ELCA in close collaboration with the Clientis team and with other partners, met these goals very well. The project ran smoothly, and the feedback from our banks has been very positive.

As one bank has put it: "After two weeks, we were so familiar with the new solution that we would no longer want to work without it. The eDossier increases the efficiency of our credit process, and time-consuming transfer of paper between headoffice and branch offices is eliminated."
Matthias Liechti
COO of Clientis AG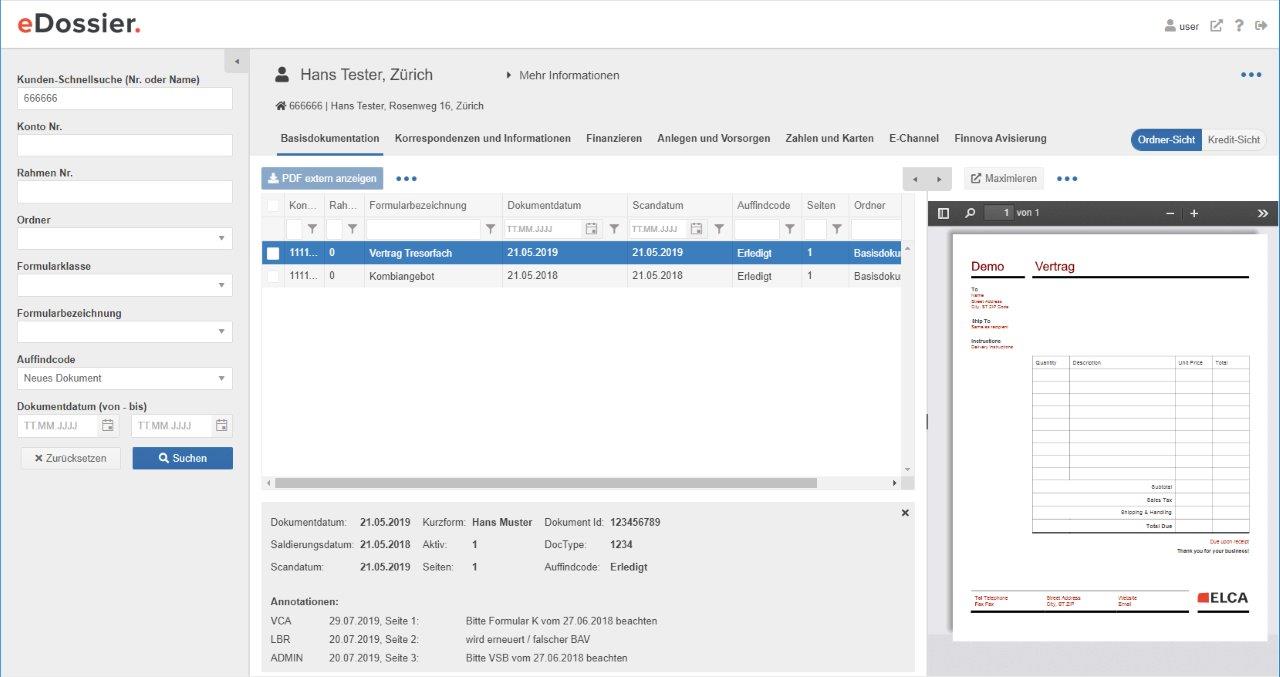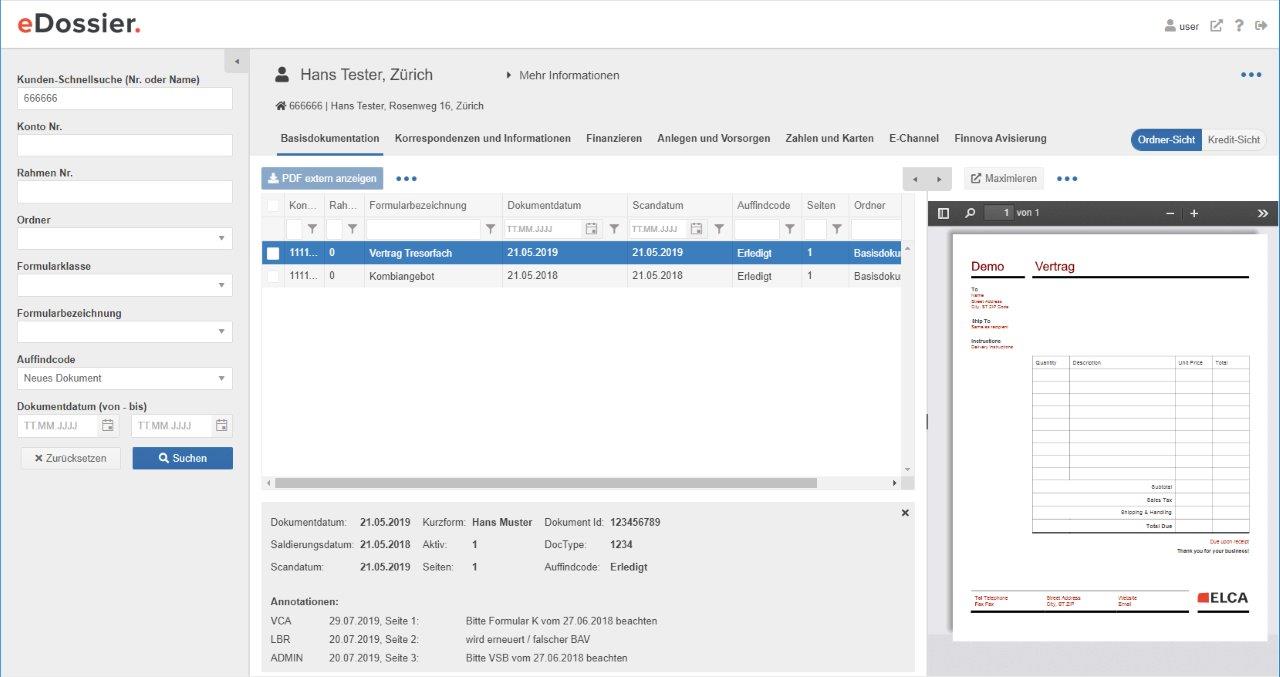 Unlocking the Full Power of eDossier

In its brief, Clientis very clearly articulated its desire for a modern, high-quality GUI that would be effortless for its team members to use. So ELCA created the 360° frontend solution by using its eDossier Mosaic product as the foundation. As a result, they could assure a high-quality UX.

Clientis is also in the process of digitizing credit dossiers from across its network. The eDossier solution also offers a 360° view into those formerly physical documents.

Furthermore, the use of an existing, proven foundation unlocked additional benefits. For instance, it accelerated the project completion time while it helped efficiently manage project costs.

ELCA also called on similar past experiences and know-how generated in the banking sector. This approach helped the team work as efficiently as possible,make the most of its best practices and complete the project within time, scope and budget in best quality.

Technical Expertise Backed by Business Intelligence

The ELCA and Clientis teams worked together closely to execute the project and adapt eDossier. ELCA was delighted to offer an approach that satisfied the needs of Clientis in three key areas:

Industry insight

As a trusted provider operating in the banking sector, Clientis needed to work alongside an experienced provider that had the appropriate understanding of the Finnova Core Banking Solution and vast industry knowledge. ELCA was able to leverage its industry experience to deliver that need.

Close consultation

In its brief, Clientis emphasised it needed a clear GUI that would resolve a number of key challenges. The ELCA team worked in close consultation with the Clientis team, in order to integrate a practical solution that met the needs of the brief.

Technical know-how

As a provider of banking services, Clientis has a wide-ranging existing infrastructure, and it needed to preserve its integrity. ELCA closely collaborated with existing client partners to understand the existing technical foundations, given that the archive API (technical interface) was implemented by Docucom. The ELCA team then used its leading technical know-how and experience to deliver a compliant, flawlessly integrated solution.

A Future-Ready Frontend

The Clientis frontend was built to remain as clear as possible and stand the test of time. In other words, Clientis team members will be able to effortlessly digitize and search through large volumes of data without changing its user-friendly GUI. The solution is flexible enough to be extended for future needs.

About Clientis

Clientis brings together a group of 14 independent Swiss regional banks with a common umbrella brand. Its core businesses are mortgage financing, which is largely financed through savings, as well as payments, investments and provisions. The main customer groups are private individuals, SMEs and institutions.