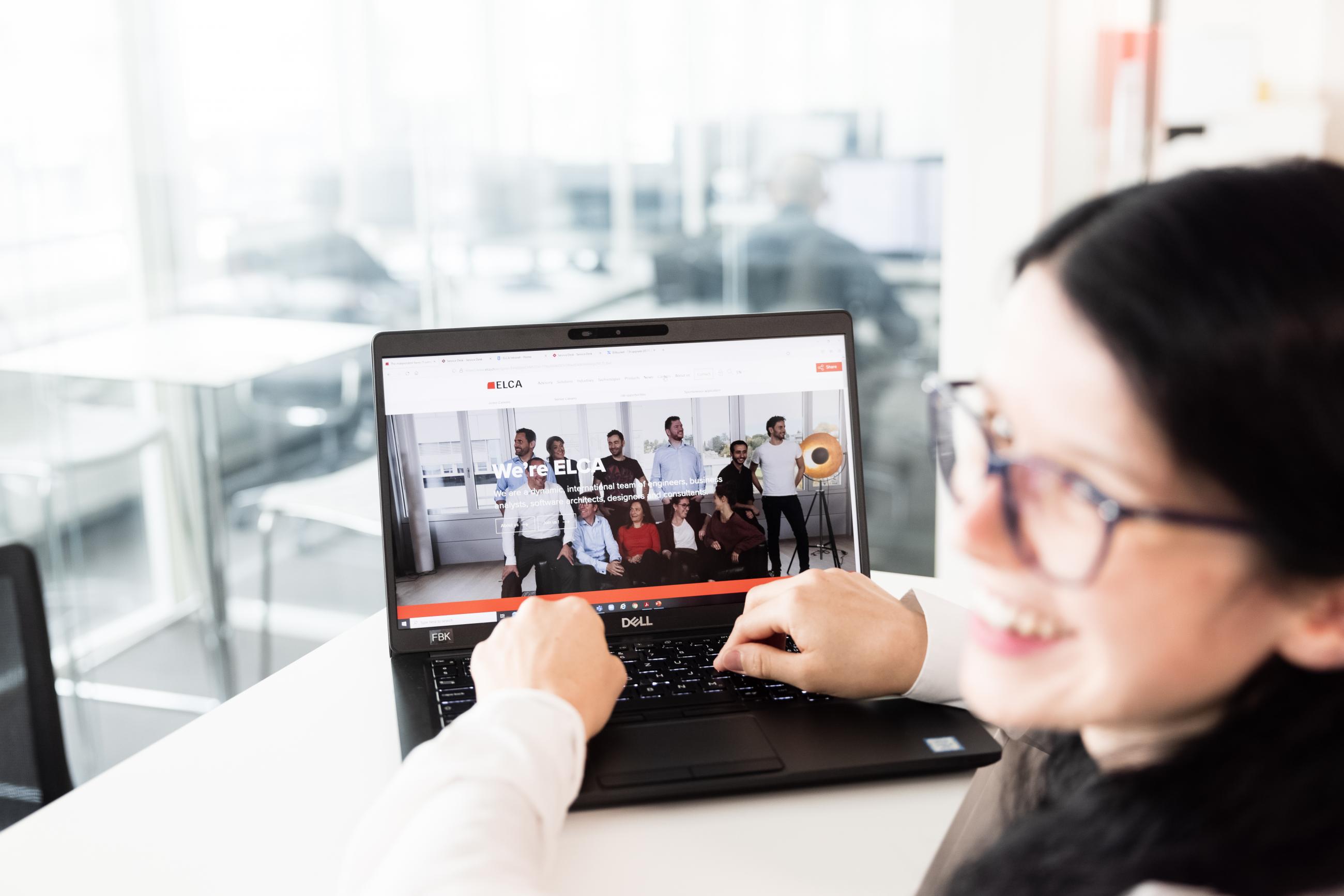 ELCA Group grows to CHF 193.6 million and 1,700 experts in 2021
The ELCA Group, one of the largest independent IT groups in Switzerland, generated a turnover of 193.6 million Swiss francs in 2021, a growth of 12.2%. The number of ELCA employees grew by 20% to 1,700, both in Switzerland and abroad. ELCA is a major employer in the national IT industry.  
In 2021, ELCA successfully delivered hundreds of projects. The company is proud and grateful that customers continue to trust ELCA in these difficult times, and we're satisfied we were able to contribute to the fight against Covid and continue to do so.
ELCA currently employs around 1,700 experts. The number of employees grew by a total of 20% last year. Despite the crisis, ELCA employees expanded their professional knowledge; more than 9,000 training days (+28.5% vs. 2020) were attended by the ELCA staff last year.
ELCA was among the finalists for the development of the Swiss Covid certificate. In April 2021, after reviewing approximately 50 solution offers received, the Swiss Federal Office of Public Health decided to continue pursuing two technical approaches: one of them was a solution by ELCA and SICPA.
ELCA Group acquired Docucom AG in Rapperswil-Jona in June 2021, a step towards further growth in the Swiss market. With the new colleagues in Rapperswil-Jona and Madrid now part of the Team, ELCA can provide clients with a broader selection of offers and pinpoint solutions to their specific requirements around document process management.
ELCA launched its new Swiss Sovereign Cloud Infrastructure in November 2021, located and operated from Switzerland. The intention is to support Swiss companies with the Cloud by offering them soil, technological and contractual sovereignty, the so called "triple sovereignty".
"The pandemic also shaped 2021, but thanks to our combined forces and strong team spirit, ELCA managed to achieve significant growth in the last quarter of the year – resulting in double-digit organic percentage growth. Consistent investment in proprietary solutions is bearing fruit, with sales increasing by an average of 13% over the last 5 years, mostly organically" says CEO Cédric Moret.
ELCA expects growth for the current year as well. Accordingly, the Executive Board has been strengthened by three new members. On the one hand, ELCA managers Retus Müller, Director of Industry Business Lines, and Frédéric Longatte, General Manager of SecuTix, join the Executive Board. On the other hand, Yves Pitton takes over the newly created "Swiss Business Solutions" unit, which includes ELCASecurity, ELCA Cloud Services, Neosis and Sumex. "The strengthening of the ELCA Executive Board prepares us for future challenges and initiates the targeted growth," concludes Cédric Moret.