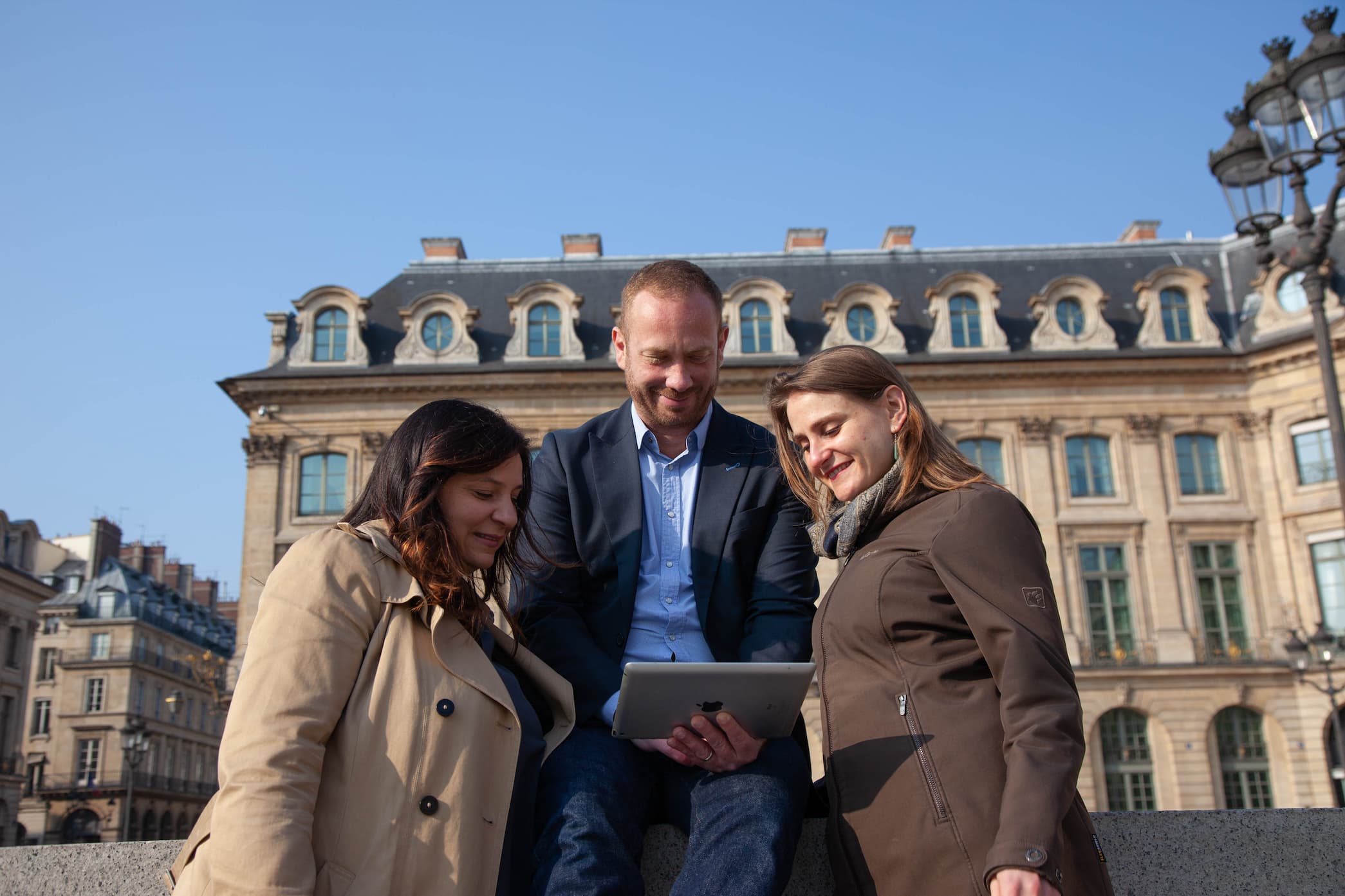 ELCA & Valuu: a Digital innovation success story
Valuu is a quick, easy and transparent way for users to compare mortgage and private credit offers from various lenders and so get the best price via an online search.

17.08.2021
PostFinance launched "Valuu" in January 2019. ELCA, PostFinance's implementation partner, developed the Valuu software solution and the associated platform as well operate the overall platform on the secure ELCA Cloud. At that time, Valuu was Switzerland's first fully digital mortgage brokerage platform.
Together with PostFinance, ELCA developed the Valuu app and its agile platform in just ten months. ELCA was involved in the programming, integrating cloud services, plus seamless realization of the customer journey for mortgage customers and lenders, and all security aspects.
Since then, Valuu has grown and extended its portfolio also thanks to the successful partnership with ELCA:
Soon after launching the mobile app, the platform was extended with a web application to offer a full omnichannel experience
At the beginning of 2020, a re-design of Valuu went live, offering a better user experience for the web – designed by ELCA's UX team.
In June 2021 Valuu successfully launched Valuu Pro, an extension for brokers to give them a digital power tool in customer consultation and digital mortgage mediation (Read more). 
In August 2021, private credit was launched as a new vertical on Valuu. The new vertical private credit was been developed together with ELCA from first UX concepts to going live, thanks to having the right experts available in the right phase.
We want to become the number one online platform for finance products in Switzerland. To reach this goal, we rely on the competent support of ELCA, who shares our high ambitions and support us with expertise in Architecture, UX, Business Analysis and Development.
Thomas Jakob
Chief Business Unit Officer "Platform Business" at PostFinance
Launching a new vertical with lean start-up approach
Already very successful in the original launch of Valuu, PostFinance/Valuu und ELCA chose a lean start-up approach to build a new vertical on Valuu's platform: comparisons and applications for private credit from several lenders. The initiative began at a bootcamp to ensure fast ramp up and to onboard all involved partners in a very short time.
After that the rough ideas were analyzed and quickly evaluated by doing user research, and usability testing was done with the support of ELCA's UX experts. In parallel, a small expert team addressed the main business and technological questions and challenges and implemented platform architecture changes.
In January 2021, development of the new private credit service started and just six months later the new vertical private credit was ready for end-to-end lender testing, comprising the full customer journey, automated offer calculations and easy integration of lender processes for dossier validations and deal closings. The successful public release was celebrated In August 2021.
About Valuu
Since its launch in 2019, Valuu transformed from a small start-up to one of the best-known brands for online mortgages in Switzerland.Valuu is an easy-to-use mortgage and private credit brokerage platform where lenders and borrowers can compare and conclude mortgages or private credits. It was the first platform that enables users to take out and cancel mortgages fully independently online. Valuu creates transparency for users regarding the conditions of various lenders like banks, insurance companies and pension funds, enabling them to choose the best offer in just a few minutes. Valuu supports simple, rapid decision-making for mortgages or private credits from the sofa and has been consistently designed according to the "digital first" principle. Valuu is steadily growing in the highly competitive mortgage market and with the extension of private credit brokerage, Valuu has reached an important milestone to become THE online platform for finance products in Switzerland.