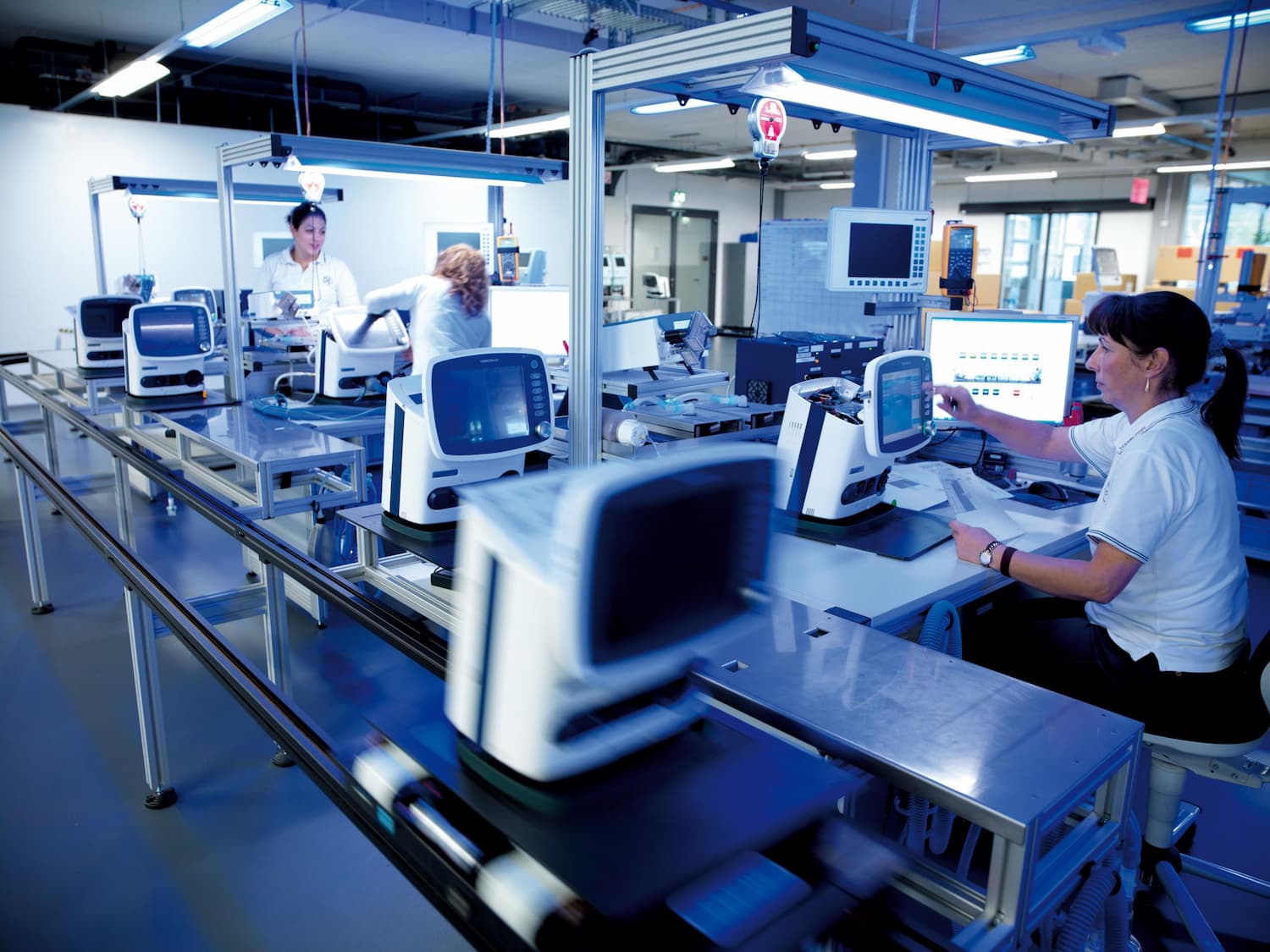 Hamilton's services comprehensively improve with a new global CRM
To improve customer service and make internal collaboration more efficient, Hamilton needed to standardize and consolidate its global CRM environment.
A basis for 360° view of customers
Market cultivation and reporting activities needed to be standardized, with the option to process incidences and maintenance cases in a uniform manner using the service module of Dynamics CRM. Mobile device use would be implemented for service and sales force personnel. Up until 2015, Hamilton Medical worked with two different platforms – its own solution in the US and a system in Switzerland also used by branches worldwide. The objective was to merge both solutions. An initial attempt to integrate the existing Swiss solution in the US proved to be far from elegant in terms of architecture. Hamilton Medical therefore took the decision to advertise the project again.
Efficiency and transparency
The global consolidation of the CRM systems on a common platform provides a stable basis upon which Hamilton Medical can structure individual processes in a uniform manner in future. In a first step, on schedule in summer 2015, ELCA introduced a CRM system in the US, based on Microsoft Dynamics. Other direct and indirect sales markets were added in a second step. The long-term aim is to fully digitise all sales, marketing and service processes. This will allow mapping of the sales process from lead generation to customer acquisition and provide a 360-degree view of Hamilton customers, including their installed devices.
The following tasks in this project were or are being executed by ELCA
Introduce a comprehensive turnkey solution.
Map the sales process and reporting activities.
Introduce service processes for service technicians.
Enable mobile access for sales and service employees.
Applied technology: Dynamics CRM version 2016 with CRM app on mobile devices
ELCA really impressed with its agile project management.
Adrian Wick
CRM and E-Business Manager at Hamilton Medical AG
Hamilton Medical AG, based in Bonaduz, is a leading producer of critical care ventilation solutions that cover a large number of patient groups, applications and environments.
At ELCA, specialist expertise is complemented by pragmatic thinking – it's fun working with them.
Alexander Starcevic
Director of Marketing, Hamilton Medical
Benefits for Hamilton Medical :
Process consistency: uninterrupted sales, marketing and service processes.
Process standardization: uniform, standardized processes for all sales, marketing and service activities at a global level.
Data centralization and homogeneous data: The storing of customer and device data on a centralized basis provides better-quality information Employees around the world access up-to-date data in a single format.
360-degree customer view: in future, all information on customers will be visible.
Flexible device use: employees can use various end devices (PCs, tablets, mobiles).
Challenges
Different stakeholders with different interests: in-house employees vs field service, service technicians
Adjustment of employee work processes
Compliance with budget.
Further projects
The consolidation of the CRM systems on a common platform has been successfully completed. ELCA and Hamilton Medical are currently continuing their intensive cooperation and continuously developing the system on site. The following sub-projects, among others, are under way or in the planning stage:
Introduce the ClickDimensions marketing tool.
Expand with mobile app for the recording of leads.
Introduce interface to Microsoft AX.
Processes are currently being adjusted on a step-by-step basis for the implementation of ClickDimensions. Following a successful test phase, in future Hamilton Medical will distribute its marketing newsletter via the tool. Landing pages, by which all customer contacts can be recorded, need to be integrated. This data, including any data on Hamilton's e-learning platform, will be consolidated with ClickDimensions and transferred to the CRM to ensure effective lead management.
The requirements for a mobile app are currently being determined. The challenge is to find a simple, direct method to record leads, in particular for field service employees.
Overcoming the major technical challenges mentioned, ELCA has more than met the high expectations of Hamilton Medical. Hamilton highlights in particular our high level of flexibility in meeting customer needs, and our agile project management. Following the successful project implementation, Hamilton has committed to using ELCA to introduce new functions to the system. 
About Hamilton Medical AG
Hamilton Medical AG, based in Bonaduz, is a leading producer of critical care ventilation solutions that cover a large number of patient groups, applications and environments. Since its establishment in Rhäzüns (Graubünden) in 1983, the company has developed and produced its products in Switzerland. Hamilton Medical belongs to the family company Hamilton Bonaduz, which was founded in 1947. The groundbreaking for a further production facility in Switzerland took place on 23 September 2016; 100 jobs will be created in the neighbouring municipality of Domat/Ems. Hamilton Medical employees around 300 employees (2017).