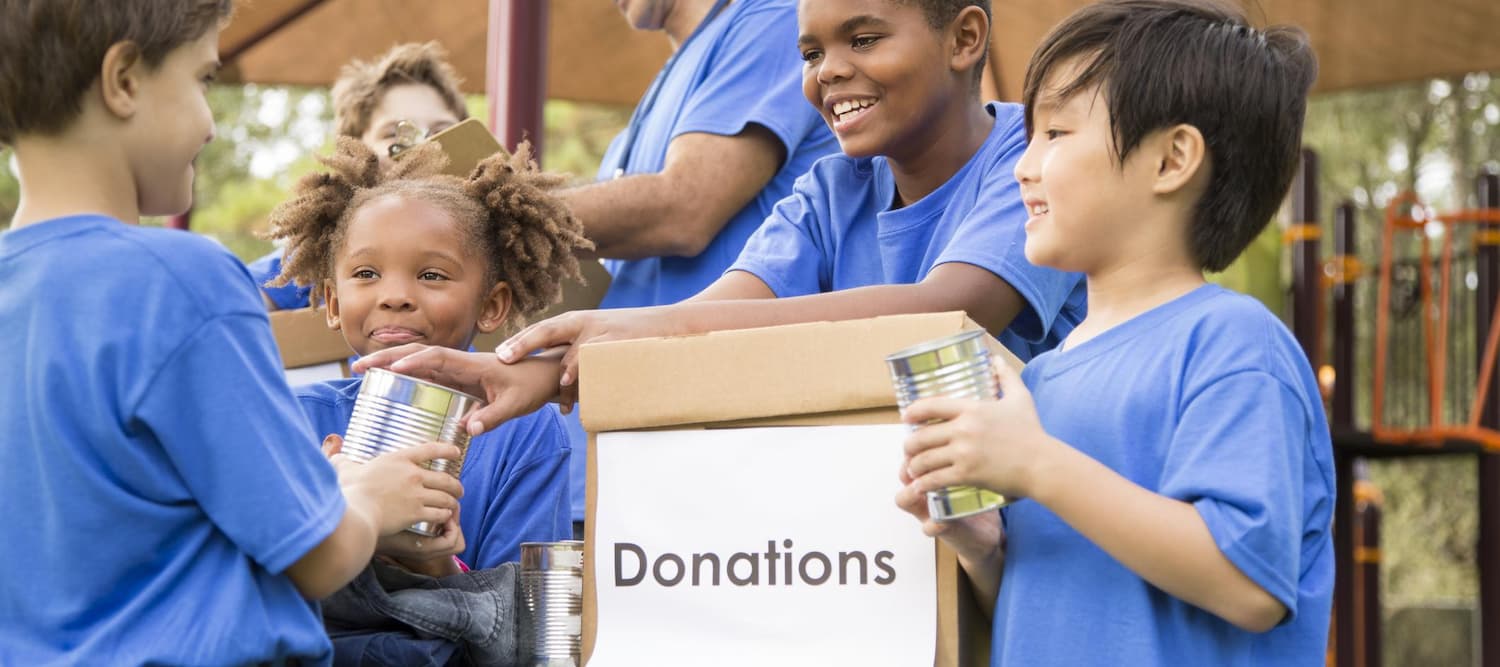 Home
News
Expert Note
How to kick-off a digital fundraising strategy for international organizations and NGOs?
How to kick-off a digital fundraising strategy for international organizations and NGOs?
ELCA's expertise helps international organizations and NGOs to efficiently kick off a Digital Fundraising Strategy.
Fundraising is a major activity for international organizations and NGOs as they often rely a lot on private donations. And for those that don't, it's probably an objective in your future growth.
According to a recent study, 51.3 billion francs* were raised in 2019 in the UK, 22.3 in Germany, 9.6 in France and 3.4 in Switzerland. Although digital fundraising remains a small share of donations, it shows great potential for growth.

But where to start? Modernize the IT system? Refresh the institutional website design? The answer is … maybe both! But, more important is to take a step back.
At ELCA, we've developed an approach which has helped several NGOs successfully kick off their approach to digital fundraising.
Assess your maturity and build your digital fundraising strategy
It's important to identify your most important business processes and tools directly or indirectly impacting your donors and prospects. A focus on integration of IT systems is also essential to understand and facilitate the donor journey throughout your organization. It helps to understand the data exchange between systems.
An assessment helps to define objectives, processes and KPIs for your digital fundraising strategy and thus enables a clear overview of the situation. You assess your strengths and weaknesses, and identify the right fundraising projects to start.
 
Implement the fundamentals of digital fundraising
Whether improving an existing tool or deploying a new one, ELCA's approach will always keep two main objectives in sight: internally, creating a 360° view of the donor, and, externally, the continuous user experience (UX) for donors. During the fundraising "fundamentals" phase typically the following implementation topics need to be addressed:
Fundraising capabilities are supported by a CRM tool providing a good understanding of your donor (including legacy donors) data at your organization
The 360° donor view is possible thanks to good use of data, integrated systems, and an exchange of data, all centralized in the CRM. For example, data on legacy donors is fed into the CRM tool providing clear data to manage and follow up on legacy and heritage processes.
With clean donor and prospect data, and with donation forecast data, segmentation can be efficiently applied for reactive marketing campaigns, offline or online with emailing software.
Payment for recurrent or single donations is painless for the donor using their preferred payment method. Internally, financial tracking of payments is smoothly reconciled with each donor account feeding into the 360° view.
For your Digital Marketing strategy, all your donor services are optimized with a user friendly interface (UI). With ELCA Digital Agency, make sure your website, your apps or marketing contents are offering the best User Experience (UX) to optimize donor engagement.
Before going further, special attention will need to be paid to the migration of data, as our experience shows it is often under-evaluated and tends to reproduce data quality issues in new solutions.
 
Go further in digital fundraising
Once an organization has reached the right level of maturity of donor knowledge, it's possible to go further in the acquisition of knowledge about potential new donors, and to provide donors with a more personalized relationship. Some of the examples listed below are often identified by ELCA's client as next steps:
A Self-Service Portal is available for potential new donors; mobile friendly, it allows presenting targeted content for the user, e.g., the user can find tax receipts, follow donations payments, join events, buy goodies, and interact with a chatbot ...
Inside your organization, monitor campaign KPIs with analytics, and make the right decision with tools such as Microsoft Power BI.
Make available different digital payment channels to automate recurring and single payments (in Switzerland: QR-Bill, TWINT, Direct Debit LSV+ and BDD, …).
Diversify the touchpoints (social networks, targeted email, offline letters, …) for critical moments in prospects' lifecycles, for better conversion rates.
Orchestrate a personalized donor Journey, with the right content, on the right channel, at the right moment, with tools such as marketing workflows or nurturing campaigns.
Improve your visibility with an efficient Digital Marketing strategy. Create relevant content for the best Search Engine Optimization (SEO), and Social Media Marketing. And support it with a retargeting campaign on Social Media or a Paid per Click (PPC) campaign.
Why ELCA?
At ELCA, we're already accompanying several international organizations in their digital transformation – and going digital for fundraising is a recurring topic. For some of our clients, managing millions of contacts while keeping up with the latest improvements, digital transformation is key to addressing the market and to managing the many thousands of donors giving monthly. 
Whether your organization is taking the first steps toward a digital fundraising strategy, or already has a good level of knowledge, ELCA expertise will support you going forward.

Find out how ELCA can you support in the Digital transformation of your fundraising activities. Read more

If you believe ELCA can make it work for your Organization, please contact us.