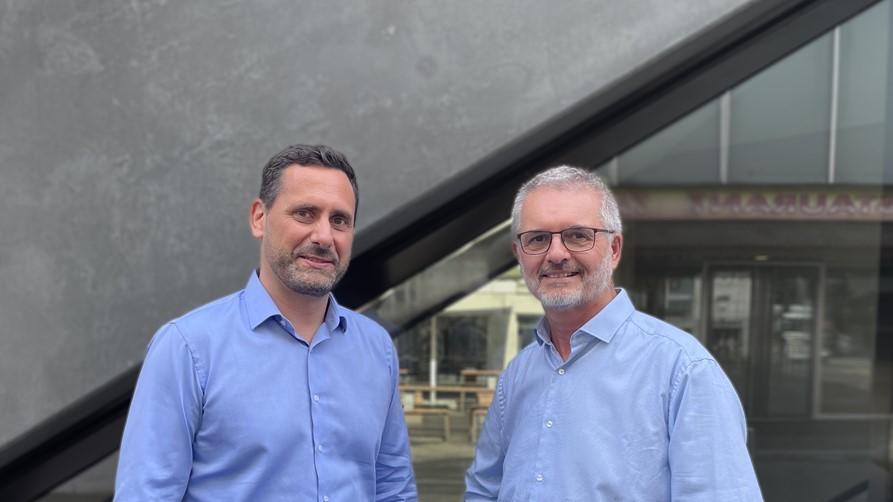 Maintenance Management 4.0 in Switzerland: Berger-Levrault and ELCA join forces 
Berger-Levrault and ELCA have prestigious references in Switzerland and are jointly targeting three major sectors: industry, energy and transport.
Two leaders in their fields join forces: Berger-Levrault with its EAM offering, CARL Source, the No. 1 in France, and ELCA, the Swiss leader in the development and integration of IT solutions. Thanks to this partnership, Swiss companies will benefit from proven solutions appreciated by tens of thousands of users in Europe and around the world.
The alliance with ELCA allows Berger-Levrault to dynamize the deployment of its EAM CARL Source solution throughout the Swiss market, to allow its users to benefit from close customer support and to ensure sovereign hosting of data in Switzerland.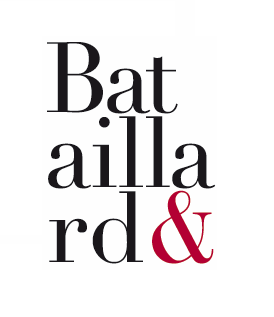 For its part, ELCA strengthens its presence in the maintenance sector thanks to the EAM CARL Source solution. Its network benefits from a new process digitalization offer focused on equipment and infrastructure maintenance. This offer complements the company's value proposition in the areas of IoT, migration to the cloud and document management.
Industries: Industry, energy and transport
Berger-Levrault and ELCA have prestigious references in Switzerland and are jointly targeting three major sectors: industry, energy and transport. These markets are already very aware of the relevance of this offer, as Berger-Levrault's solutions are already used by Swiss customers such as Geneva International Airport, Chablais Public Transport, Gruyère Energie SA, Lindt & Sprüngli, etc.
I am very pleased to be working with ELCA. Their strong territorial presence, their excellent level of expertise as evidenced by their position as a leader in Switzerland, and our shared ambitions are all key factors in ensuring the roll-out of our EAM offering throughout Switzerland.
Laurent Rollinger
Development Manager, Berger-Levrault Switzerland
Our search for an independent, comprehensive and modern solution to effectively support our customers engaged in a Maintenance 4.0 transformation led us to identify Berger-Levrault's solutions. The synergies around IoT, mobility and predictive maintenance are obvious and we are very pleased that our customers can benefit from them.
Daniel Daguerre
Head of Business Line Retail, Energy & Manufacture at ELCA
About ELCA:
ELCA is one of the largest independent providers in Switzerland and a leader in IT consulting, software development and maintenance, and IT systems integration. ELCA offers a comprehensive range of business and technology solutions. ELCA's solutions reduce complexity and accelerate innovation cycles, increasing business results and customer satisfaction. The privately held company with over 1,700 experts has offices in Lausanne, Zurich, Geneva, Bern, Basel, Rapperswil-Jona in Switzerland, as well as Paris, Madrid, Granada, Ho Chi Minh City and Mauritius (outsourced development), all operating according to common processes.
About Berger-Levrault:
Berger-Levrault is an international software company that helps private and public sector professionals meet the growing performance and transformation needs of their professions. With 2,100 employees and 51,000 customers in Europe, Morocco and North America, the group targets local authorities and administrations, care homes, the hospital sector, businesses, industry and education. Berger-Levrault's ambition is to make accessible to its users and their users the enormous potential of digitalization through service platforms in the era of massive data openness and smart interfaces. In 2021, the Berger-Levrault Group (headquartered in Boulogne Billancourt, Paris) generated revenues of €186 million, of which 20% was generated internationally.
The EAM software offering to meet the needs of major business sectors
Berger-Levrault offers CARL Source EAM software, developed by its subsidiary CARL Berger-Levrault (formerly CARL Software).
CARL Berger-Levrault is the European market leader and is supported by a worldwide network of distribution partners. CARL Berger-Levrault has more than 1000 customers worldwide. In Switzerland, the group addresses numerous customers from different industries such as Transports Publics du Chablais, Geneva International Airport, Ensemble Hospitalier de la Côte, Gruyère Energie, Geneva University Hospitals, Jet Aviation, Lindt & Sprüngli, Safe Host or Fribourg Public Transport.
CARL Source is available in 5 industry versions, perfectly tailored to the asset management of major industries:
Innovative solutions to meet the challenges of Maintenance 4.0:
The mobility offering to dematerialize maintenance processes. 
The integration and graphic interaction via plans, GIS, BIM models.
The introduction of predictive maintenance with the IoT platform for maintenance.
More info: CARL Berger-Levrault