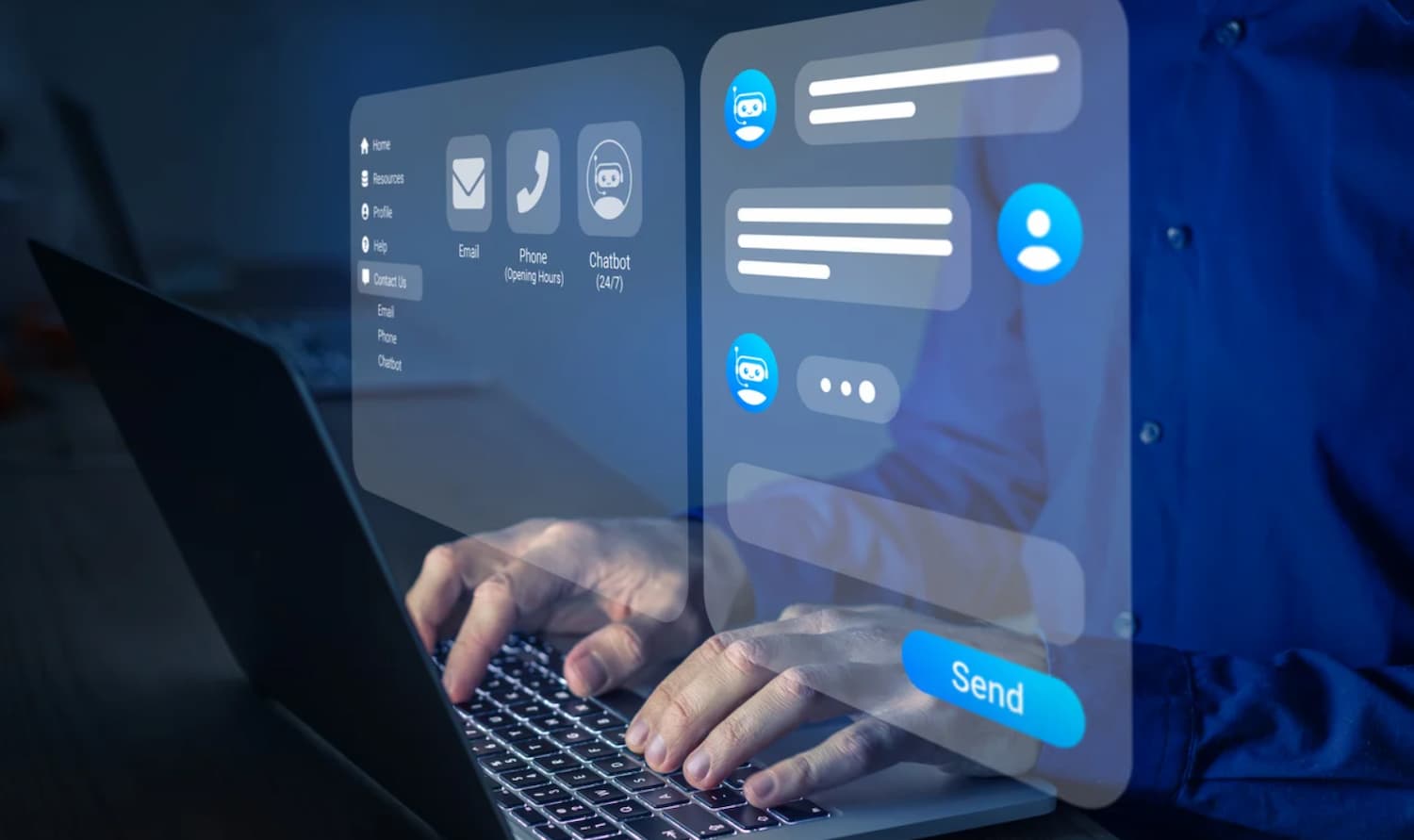 Quickline Connects People and Opens Up Worlds
The Quickline CRM Project
Quickline, the Swiss provider of internet, TV, landline, and mobile telephony services, has optimized its customer relationship management (CRM) processes in collaboration with ELCA. Quickline aimed to eliminate media breaks, optimize marketing automation, and gain a comprehensive overview of prospects and customers to drive growth. For this purpose, Microsoft Dynamics 365 was implemented.
Efficient Organization of Prospect and Customer Data:
With a wide range of products and services, Quickline needed a unified platform that would provide its employees with quick and easy access to prospect and customer data. Dynamics 365 proved to be an ideal solution as it offered a unified user interface for efficient management and tracking of customer interactions. By centralizing the data, Quickline eliminated the challenges associated with fragmented information in different systems.
Elimination of Duplicate Customer Records:
A common problem that companies face is managing duplicate customer records. These duplicates lead to confusion, inefficient communication, and wasted resources. Quickline recognized this challenge and used Dynamics 365 to provide an effective solution. The CRM system offered advanced features for data cleansing and duplicate detection, ensuring that each customer and prospect had only one accurate representation in the system.
Integration of the ERP System: Catalyst for Efficient Processes:
In addition to implementing a robust CRM solution, Quickline recognized the importance of integrating its enterprise resource planning (ERP) system to further optimize its workflows. The integration of the ERP system played a crucial role in process optimization, improving data visualization, and enabling seamless collaboration between different departments in the company.
Effective Lead Management:
Effective lead management is crucial for companies to convert prospects into customers. Quickline recognized this and utilized the capabilities of Dynamics 365 to manage leads effectively. The CRM system allowed Quickline to track leads from various sources and assign them to the appropriate sales representatives. By centrally managing leads, Quickline gained better visibility into the sales pipeline, prioritized resources, and accelerated sales cycles.
Lead Generation through Gamification Integration:
Quickline recognized the potential of gamification to increase user engagement and interest. As part of the CRM project, Quickline integrated gamification elements into their website to enhance lead generation. By incorporating interactive games and quizzes, Quickline created an immersive and entertaining experience for visitors.
The Quickline CRM project, based on Microsoft Dynamics 365 and implemented in collaboration with ELCA, has significantly improved Quickline's customer relationship management processes. By implementing a unified CRM system, Quickline optimized prospect and customer data, eliminated duplicate records, implemented marketing automation, integrated the ERP system, effectively managed leads, and even explored lead generation through gamification. This successful collaboration between Quickline and ELCA ensured a seamless implementation and continuous support for the CRM system. These advancements have resulted in improved customer service, increased data quality, enhanced marketing effectiveness, optimized workflows, and an even more customer-centric focus. The Quickline CRM project is a testament to Quickline and ELCA commitment to providing exceptional service and fostering long-term customer relationships.
"With Microsoft Sales, we can qualify our prospects in a structured way and hand them over to our partners for closing. Microsoft Marketing opens up the possibility for us to work the market efficiently and with automatisms."
Daniel Blumenthal
Senior Project Manager CRM
"La gamification a attiré non seulement les prospects et les a maintenus engagés, mais leur a également offert des incitations à fournir leurs coordonnées en échange de récompenses."
Daniel Blumenthal
Senior Project Manager CRM