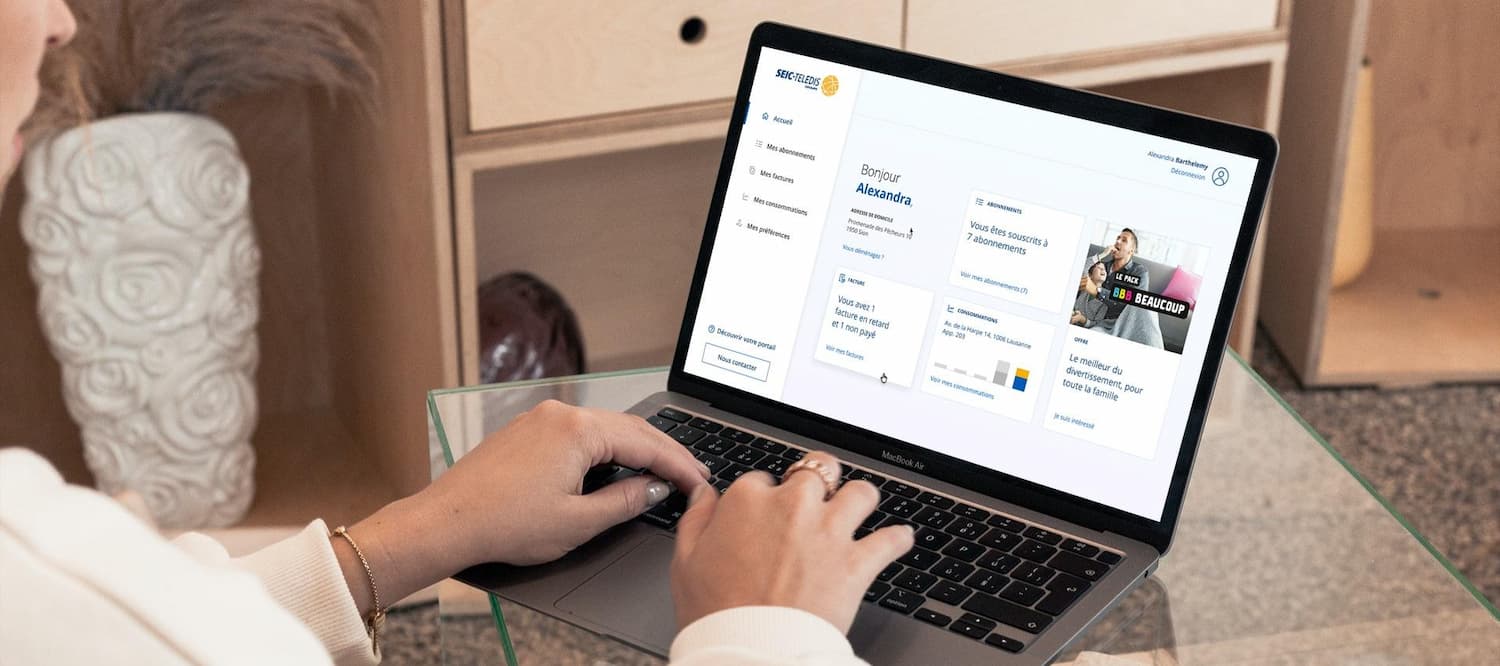 SEIC-Teledis takes service and customer satisfaction to the next level
The Swiss energy market is changing rapidly, requiring energy suppliers to adapt and drive innovation.
The Swiss energy market is market is in flux. Whether it's the liberalization of the electricity market, the promotion of renewable energies or strong competition: as an energy supplier, it's not only important to keep up with this fast pace, but also to stimulate it.
Particularly important: knowing the needs of customers, responding to them and paramount is staying in constant contact with end-users.  And, energy players, as modern service providers, are no exception. Relationships with end-users are evolving to a higher level towards more information sharing, interactivity and flexibility.
How can an energy and multimedia service provider get closer to its customers? And how can they control their own energy consumption? Based on these central questions, the Valais-based SEIC-Télédis Group, in collaboration with ELCA, has developed a new customer relationship management platform. On this platform, SEIC-Télédis combines the relevant information in a customer profile and thus has a 360° view of media use and individual electricity consumption. Customers access their data via a self-service portal and can access their latest bills and consumption data.
In developing the platform, ELCA contributed its expertise in customer relationship management. Working closely with SEIC-Teledis, ELCA secured key functionality for service providers and end users. Usage data quickly revealed the platform was in tune with the times. Whether it's diagrams on personal electricity consumption, updating one's own profile or contacting the service provider, the platform is now the backbone of SEIC-Teledis' customer relations.
"ELCA understood our challenges and offered us a pragmatic, innovative solution that integrates with our ecosystem. By focusing on a user-friendly self-service experience, a simple onboarding process and step-by-step forms, the solution proposed by ELCA enabled us to reduce the number of requests to our customer service department," emphasizes Alain Neuwerth, Sales & Marketing Manager of the SEIC-Télédis Group.