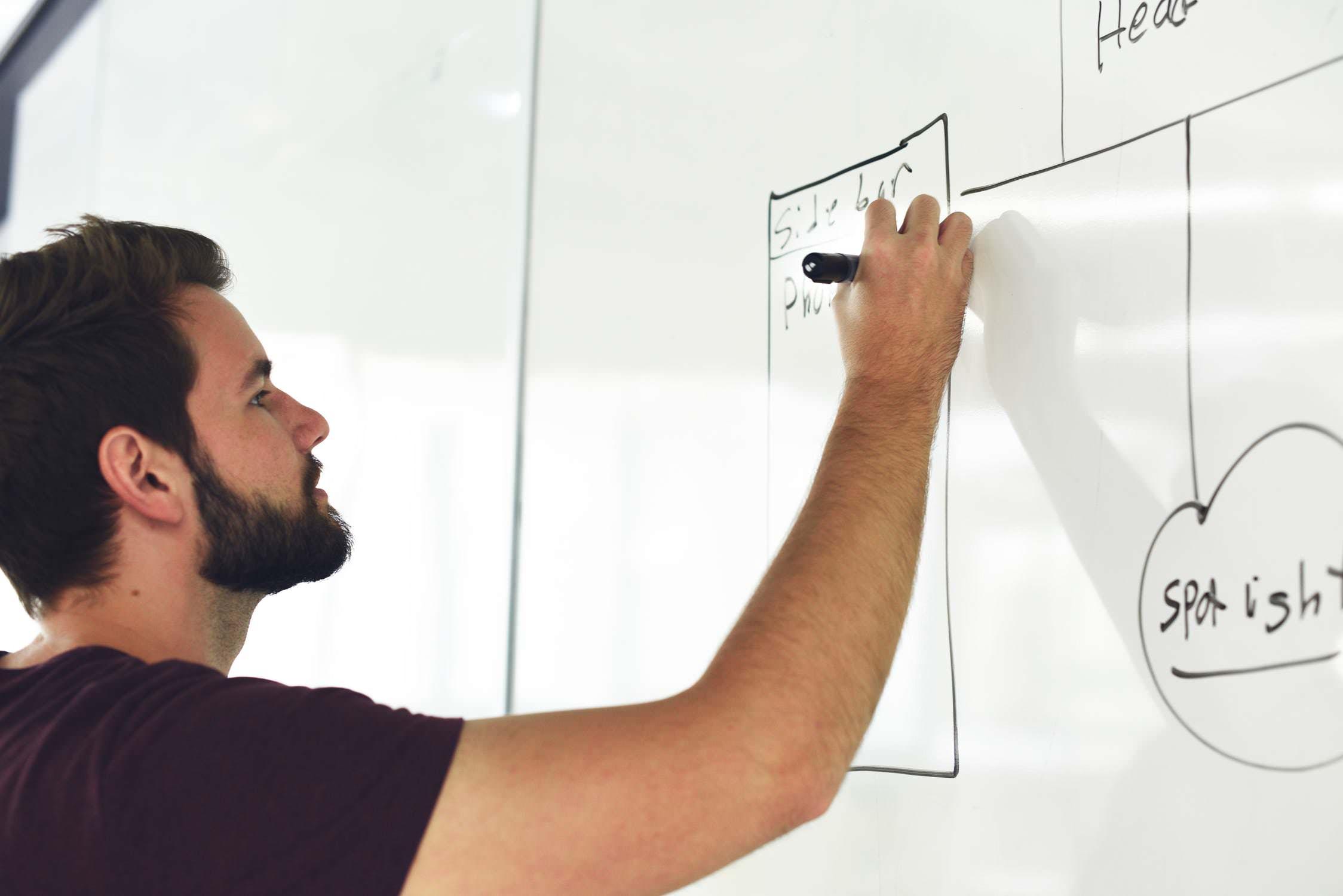 Enterprise Architecture
A construction plan is crucial when building a house - the same is true for a properly functioning and stable IT environment. Enterprise Architecture serves as the groundwork for the IT landscape.
The drive towards a full-scale digital economy forces organizations to innovate and adapt at a relentless pace. How do you define the vision and roadmap that will steer the evolution of business and IT?
An Enterprise Architecture program will allow you to determine how your organization can most effectively use information technology to achieve its business objectives. It will give you a clear vision of your information systems, enable you to manage your investments efficiently, and guide the evolution of your IT landscape.
Enterprise architecture management is particularly relevant for companies following an innovation strategy – be it product, process or technology innovation – and for companies seeking a competitive advantage using IT.
Our Enterprise Architecture services include the following:
Enterprise architecture awareness initiative 
We help your organization understand the value of enterprise architecture and build a business case for the introduction of enterprise architecture management. Typically we do this via a focused workshop with the management of your organization.
Elaboration of a concept of enterprise architecture management  
We help you to define the aims and scope of enterprise architecture management in your organization, its positioning within general governance and the processes to plan, build and run your organization. After definition of that concept of enterprise architecture management we can coach you on operationalization and on implementing tools to support it (e.g., the introduction of an enterprise architecture tool).
Analysis and evaluation of an existing enterprise architecture 
We analyze the current business and IT architecture of your enterprise, detect and evaluate gaps and suggest possible measures to address these gaps. The analysis and evaluation can be holistic, such as an overall "digital strategy" or focused on a certain domain (such as big data or ECM).
Definition of the target enterprise architecture and corresponding transformation roadmap 
We design the to-be architecture to support the transformation towards your desired business strategy and elaborate a corresponding roadmap for implementation.