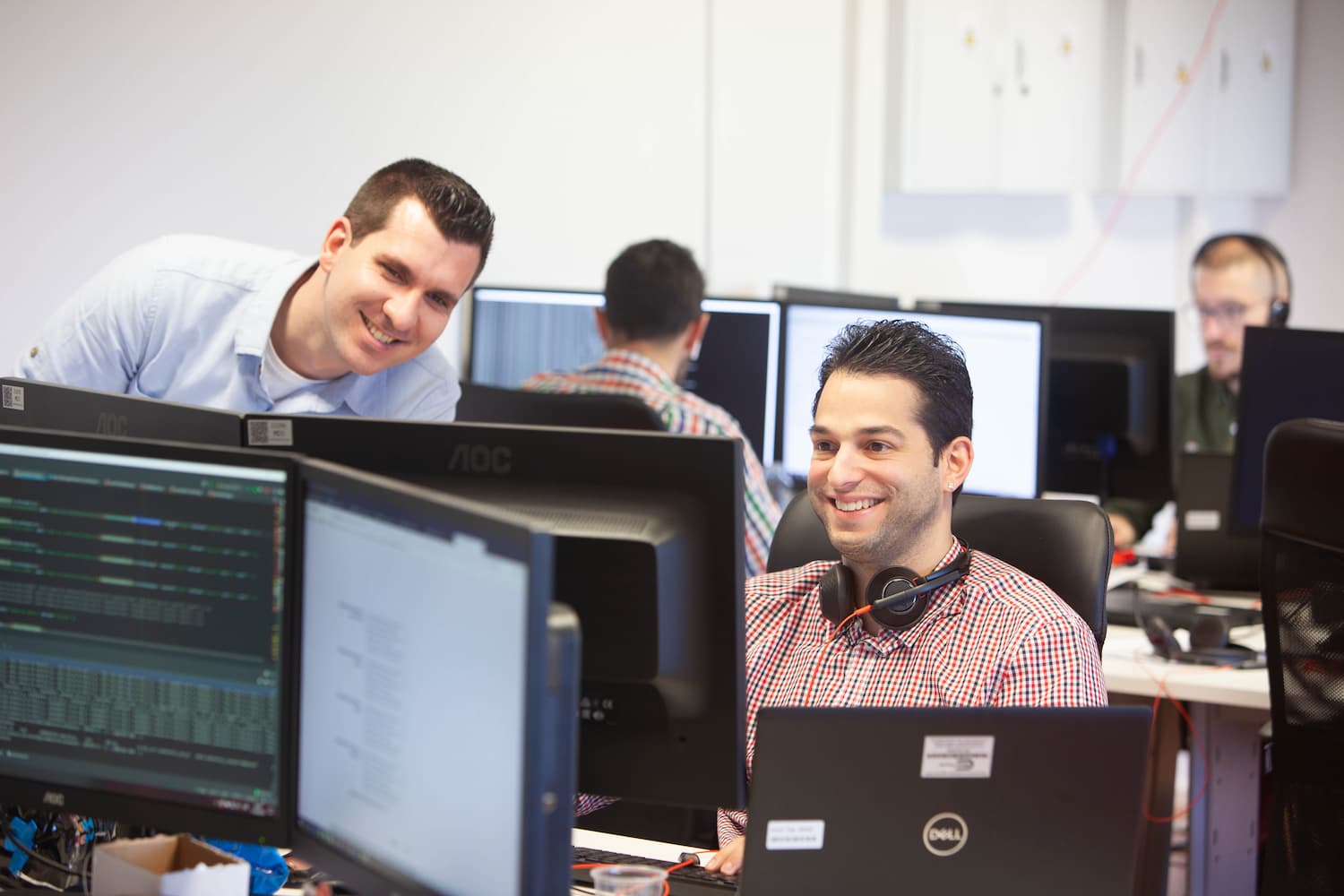 Application Modernization
Based on our long experience in system modernization, ELCA expertly accompanies you all the way from the initial assessment to a modernization strategy recommendation to the delivery of your new system.
Whether due to prohibitive maintenance and operation costs, end of support, loss of expertise, lack of flexibility, or long time-to-market cycles, systems built on aging technologies can significantly slow you down and even put a stop to your strategic digital initiatives.
Modernization to cloud native
We believe that cloud native is now the de facto standard for modern applications able to address the challenges of the decade. Cloud native does not necessarily mean public cloud; it is a holistic approach that ultimately allows for improved agility, quality, speed, and control.
Part of these benefits are given by cloud technologies leveraged in purely private or public environments or in a hybrid or multi-cloud topology. Consequently, and because Rome was not built in a day, modernization to cloud-native needs to be planned in sync with your cloud adoption journey and can be a multistep process, starting with a cloud rehost or re-platforming move.

ELCA can help you modernize your existing portfolio to a cloud-native model. Read more
ELCA's Modernization Services
Assess your legacy system or application portfolio
We cover business, technical, and organizational aspects. We can reverse-engineer your system, analyze your new business requirements, measure technical debt, and assess your development processes (agility, DevOps, tests, etc.).
Define and optimize your modernization strategy
We balance needs, costs, and risks. Based on the identified business, technical, and organizational gaps, we advise you to either replace, migrate, refactor, or enhance the system. We help you decide between incremental rollouts or a big-bang approach and construct a complete modernization roadmap. This activity is executed in line with the Strategic Roadmap built during the planning phase of your cloud adoption journey.
Implement and deploy
Our delivery teams support you in your strategy implementation, helping you to progressively get the true value of the cloud-native model, whether it be on private cloud, public cloud, or in a hybrid/multi-cloud approach. We can assist you through different project models (project, integration with your teams) and modernization types (encapsulation, rehosting, re-platforming, refactoring, rearchitecting, rebuilding, or replacement).