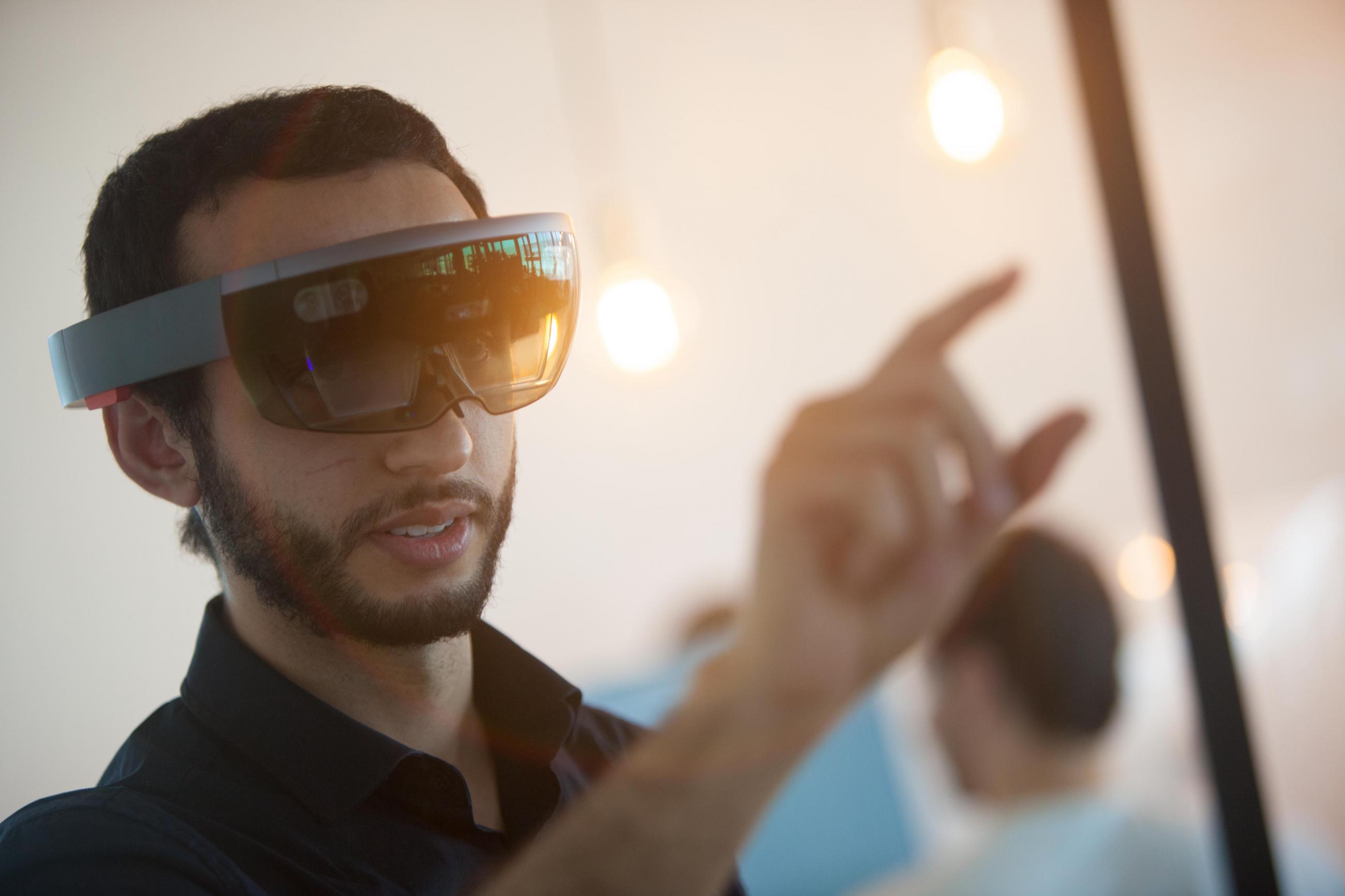 Extended Reality - XR
Provide efficient working tools to your employees and amaze your clients with the integration of your services into their environment
With Extended Reality the physical world gains a new layer of meaningful interaction that is digitally connected and improves work quality. Augmented and Mixed Reality merge the real world with digital information. Context based, convenient - where you need it most. Virtual Reality enables access to digital worlds with limitless possibilities to create, experiment and evaluate.
With a strong background in realizing projects for our clients, we have a broad understanding of your challenges. We apply XR technology in unique solutions to those areas of life and work, which profit from a convenient, context-based access to digital data, which isn't possible where a screen and the physical world are separate. Our specialists accompany you to determine the right technology and shape your ideas into concepts that work - now and in future.
FILAR is ELCA's mobile solution leveraging Augmented Reality to reveal invisible information in the field or in buildings such as underground pipelines and cables, based on existing Data from a Geographical Information System (GIS). FILAR was awarded during BEST of Swiss Apps contest in 2018.
To achieve your goals with the quality we strive for, we rely on the following building blocks:
Shaping your vision
Identify future trends in AR, MR and VR, that will benefit your solution
User research and needs analysis
Understanding the solution as part of an overall ecosystem
Evaluation of the right technology
Development with focus on the user and new interaction paradigms
Transparent project management
Training with focus on your solution
We complement our comprehensive offer with catching motivation, ambition and passion about the future of XR.
 
Work with us to make your vision reality!