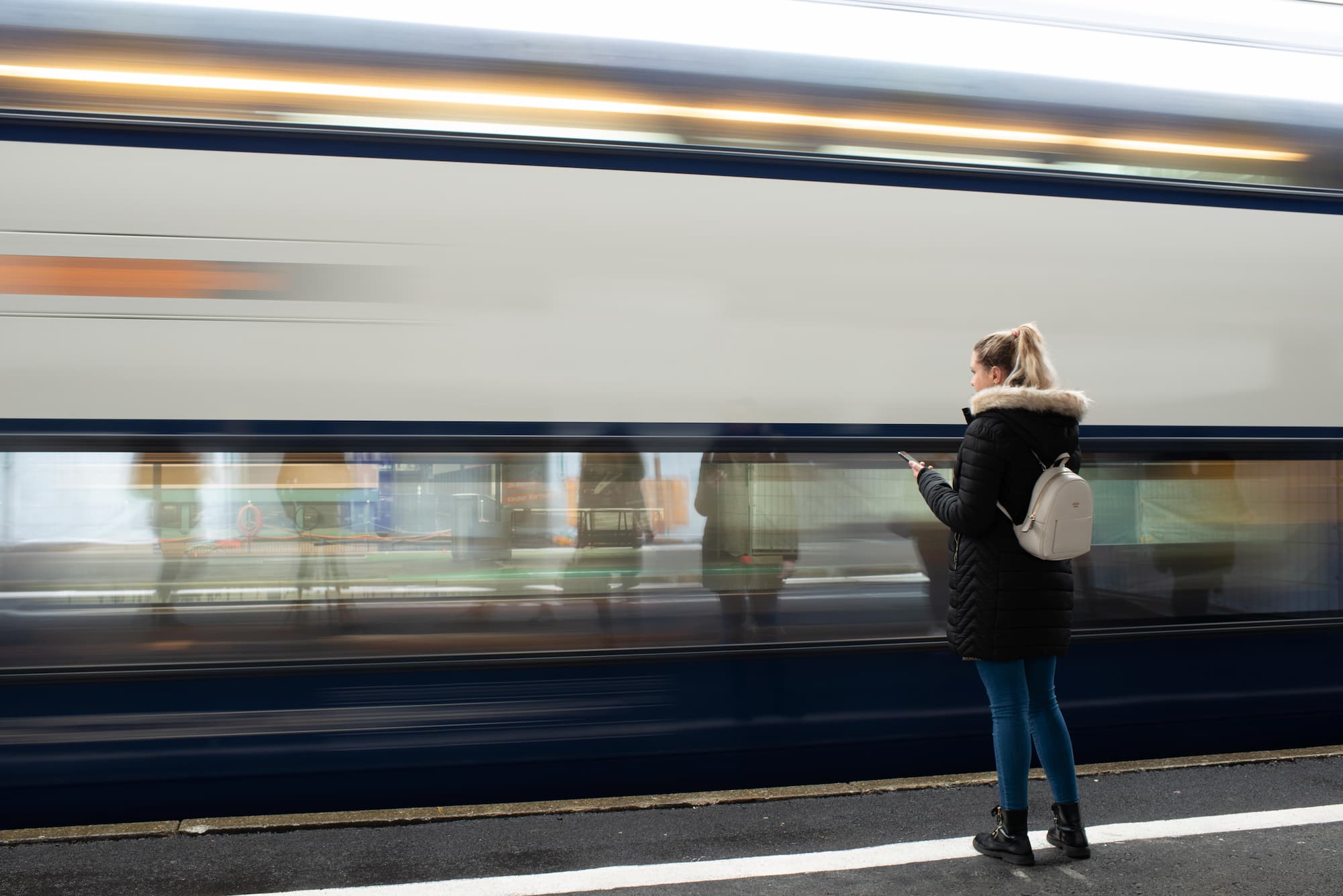 Transport & Logistics
ELCA has been a reliable partner of numerous transport companies for decades. As a result, we offer our customers professional and technical added value in the highly networked ecosystem. Take advantage of our experience and contact us! We make it work.
How can we maximize the impact of smart mobility solutions, retain ownership of the client relationship, manage rising infrastructure costs and stay ahead in global competitiveness?
Challenge
Digitization and connectivity are two of the most important factors in modern society. They modify societal expectations about mobility and are more and more differentiated in terms of time, space and organization. In our connected world, customers expect extensively customized and individualized services. New digital actors with disruptive business models raise questions for the private sector and for the public sector.

ELCA supports mobility providers across the entire range of their business processes: sales and distribution, planning, delivering and operating services. We offer digitization solutions that integrate the customer journey via omni-channel solutions and automate complex core business processes.   
Every day we drive to work, receive parcels, and communicate with our environment. This requires modern and networked systems. We are proud that numerous companies in the transport and logistics sector have relied on our solutions and services for decades.
Philippe Chanton
Head of Transport and Logistics at ELCA
Discover ELCA industry specific solutions for Transport & Logistics
Smart Mobility
ELCA developed innovative solutions around the SwissPass omnichannel sales and distribution platform, enabling transport companies to offer products and services to their customers via several types of distribution channels (point of sale, Webshop, mobile device). A seat reservation system enables transport companies to manage seat yield, a chatbot solution enables end customers to use speech to interact with the transport company. Ticket control systems and intelligent support systems reduce the fraud rate.  

Discover our Ticket control system
Read more about Fraud Rate management
Discover our seat reservation solution


Traffic management
ELCA has developed industry-specific operational solutions around traffic management for rail, road safety and related authorities' processes.

Discover our traffic management services for rail
Discover our traffic management services for road


Rail Asset Management
ELCA's Asset data analytics platform combines the functionalities of data integration, analytics and decision management into one system that accelerates your time to market.


Maintenance 4.0
Ensuring network uptime and safety is the essence of transportation actors. ELCA proposes certified consultants to integrate Carl Software solutions and increase your maintenance efficiency, extend availability and life duration of your equipment on the network, and reduce downtimes linked to outages.

Read more