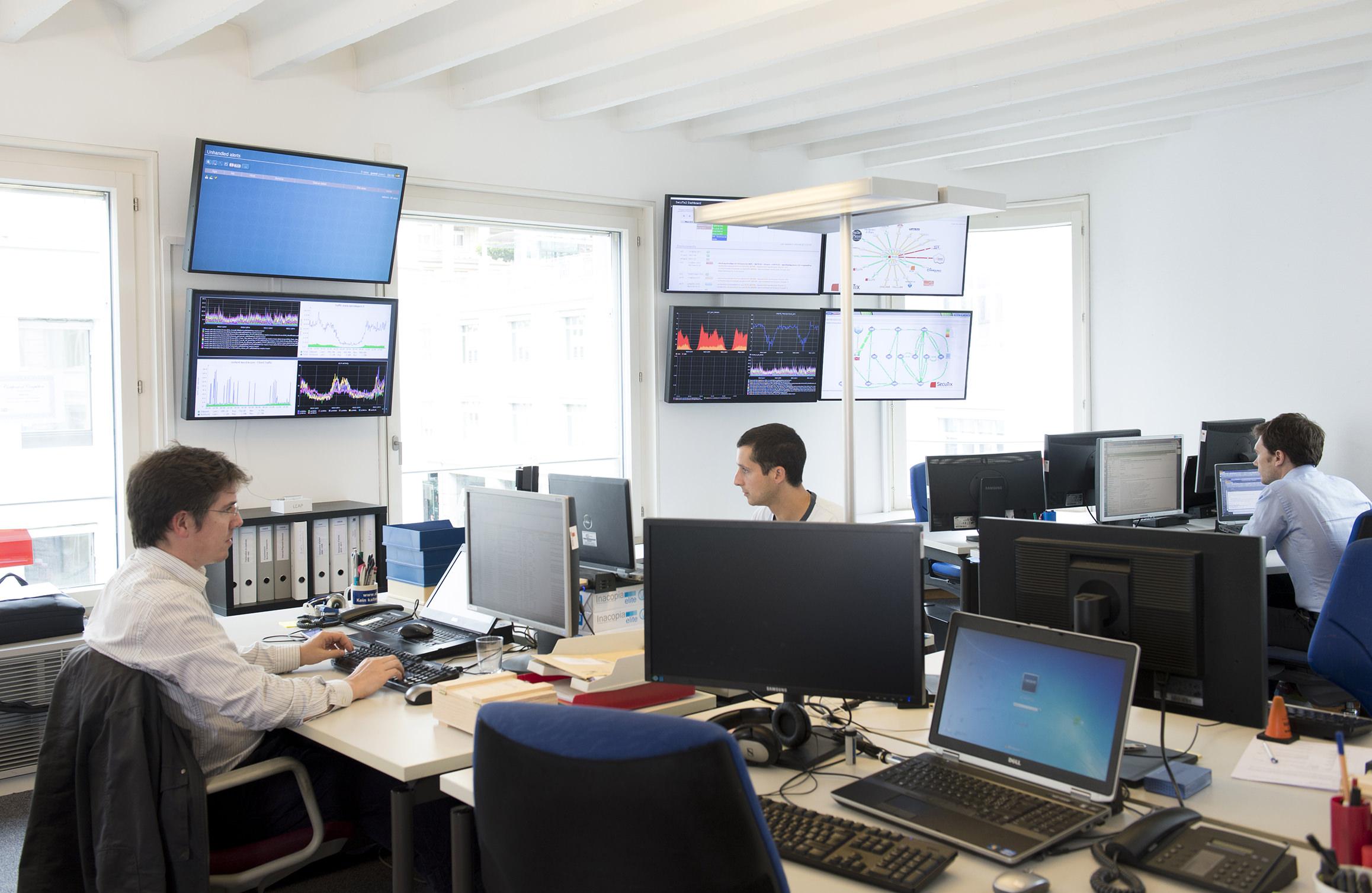 Managed services
ELCA Managed Services is the all-in-one caretaker for operations. We provide a safe, reliable and personalized home for your applications – in our Swiss datacenters, on your premises or in the cloud.
Today's applications need to be "always on". But how to fulfill this challenge with limited personnel and budget, increasingly complex technology and lurking security threads?
About
ELCA Managed Services makes applications available as Software as a Service (SaaS). We set up and operate infrastructure, system software and business applications for our clients, providing fully-managed IT systems ready to be utilized by end users.


Our customer may choose between:
Hosting in the ELCA datacenters in Switzerland.
Housing on premise in their own datacenter.
Employing external cloud service providers.
 
For the latter, we have established partnerships with:
Amazon Web Services (AWS) – ELCA is an AWS Channel Reseller and a Standard Consulting Partner.
Microsoft – ELCA is a Microsoft Cloud Solutions Provider (CSP).
Interoute – in preparation.
You can also select another provider.
As a Managed Services Provider (MSP), ELCA is the single point of contact for all your hosting needs. We work as general contractor and, together with our partners, organize, configure and maintain everything that is required for your use case – from hardware over licenses up to manpower.


Our personnel has expertise across a broad range of technologies:
Hypervisors (VMware).
Operating systems (Windows, Linux).
Databases (SQL Server, Oracle, MySQL, etc.).
Business software (Office 365, SharePoint, etc.).
Tools (AD, IIS, Docker, etc.).
Clouds (AWS, Azure, VDC, etc.).
Network and security.
We also have extended experience in DevOps and agile software factories.
Our two Swiss datacenters are Tier 3 and offer high availability, scalability and redundancy.


By default, we provide the following services:
24/7 automated server and business monitoring.
Daily backup with remote replication.
Monthly reporting.
Business hour and on-duty support by phone, email and web.
Established security tools, processes and certifications (ISO 27001:2013, PCI DSS).
 
If required, we can also add extra protection through ELCA security products such as TrustID.
We offer all of this within a fixed-price model, depending on the size, components and complexity of the system, and our effort. You simply pay:
A one-time set-up fee.
A recurring fee over time.
 
No large capital investment is required and you have a transparent price structure, making budgeting easier. While ELCA takes care of your infrastructure and applications, you can fully focus on your revenue-generating business.