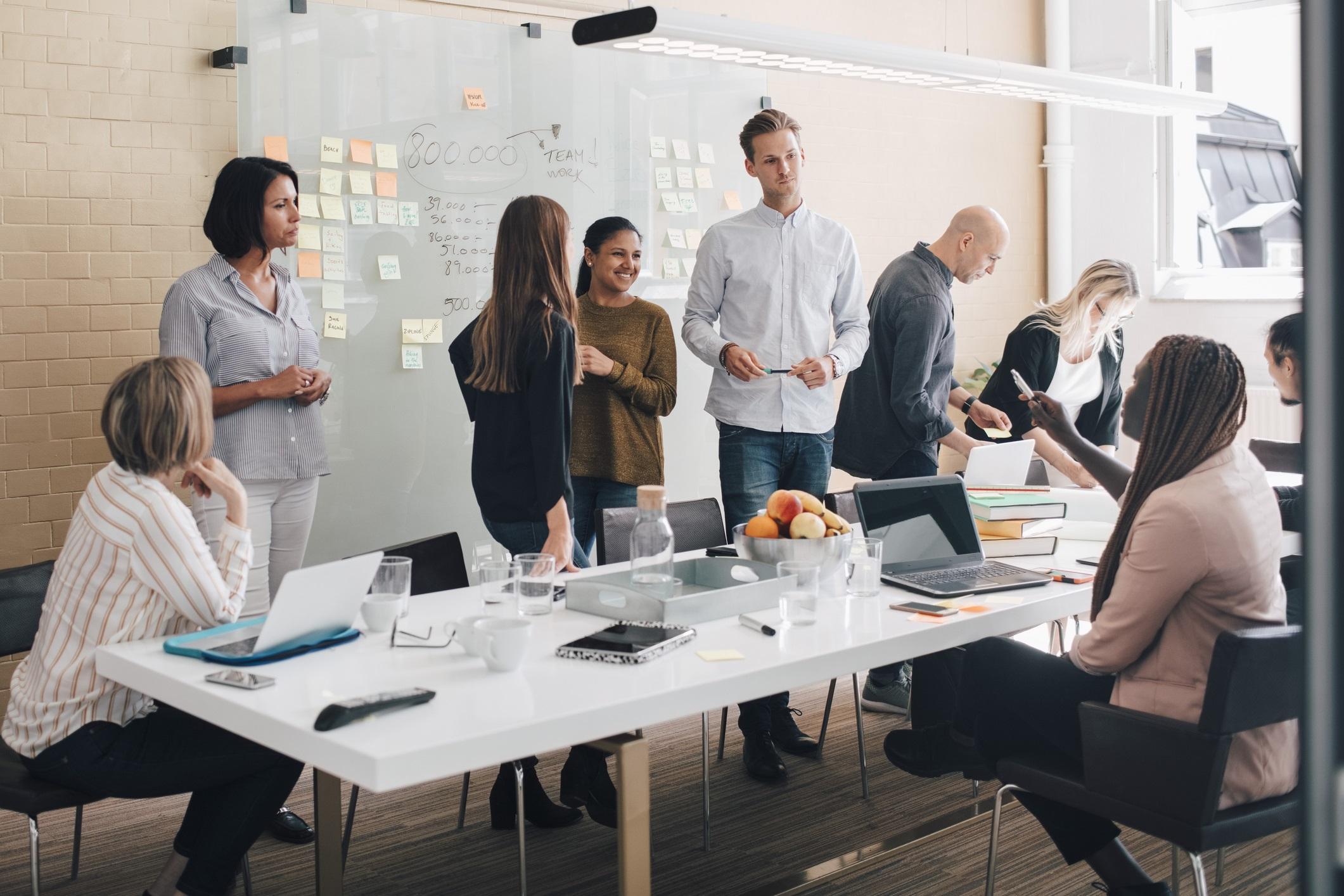 BPM & Automation
Achieve more by making your business processes more reliable and efficient and thus more effective. Thanks to our extensive experience in IT and our deep business know-how, we can help you become more effective. Our iterative lifecycle of improvement and optimization approach results in a better functioning and more cost-effective organization.
Today, it is essential to control the main processes in your organization. This ensures your focus stays on innovation, on performance and guarantees your ability to deliver value to an ever-changing market. Time to market has never been so important. Continuous transformation reduces the lag between management intent and specific efficiency implementations.
BPM technology has both managerial and technical ramifications and enables significant productivity improvements, cost savings, and flow-time reductions. A process-managed enterprise makes agile changes, embeds quality controls and reduces cumulative costs across the value chain.
Our BPM and Automation services include the following:
Business Process Management Initiative: ELCA can help your organization to analyze current processes and advise how you can evolve towards a business process management approach.
 
Business Process Management Implementation: ELCA accompanies you through the challenging journey towards implementation of a Business Process Management approach via a BPM Tool.
 
Specific expertise in banking processes:
 
Client Onboarding.
Periodic and Event-Driven Review.
Modification and Closure of Existing Client.
Digitization and automation of "come to compliance" process for new regulations (e.g., Client Investment profile, Account Investment profile, Controlling Person).
Credit Process.
Self-Onboarding.
Change Management for BPM Projects: ELCA advises and supports your organization regarding all activities arising from such an important transition.