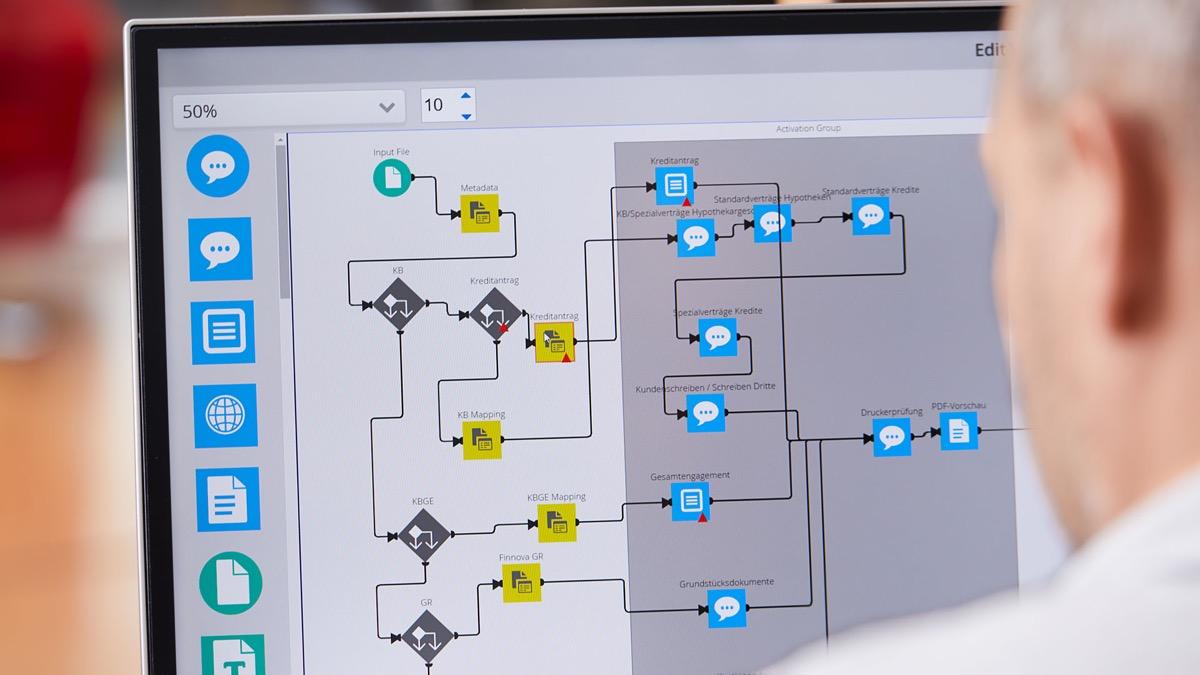 Docucom
The innovative no-code solution for document-driven business processes.
Docucom enables back offices to take on a leading role in the digitalization of a company, because digitalization demands new business-driven approaches and the requisite software. Our innovative process solution efficiently combines BPM/ECM/DMS and CCM.
Digital operational excellence requires more than slick apps to digitize the back office and back up the digital front end, especially when OmniChannel readiness is a non-negotiable requirement :
Docucom supports all aspects of document processing and HTML content
Docucom is cloud ready and easy to integrate, whichever your infrastructure strategy (on premise, hybrid cloud, multi cloud, etc.) or your applications' landscape
Its implementation does not require any coding, enabling anyone to freely and easily adjust its features (templates, web services, workflows, interfaces, etc.)
Media disruptions are eliminated through agile information flows
Via customizable templates, Docucom produces automated layouts for paper, PDF, email, HTML and mobile formats
Every single template can be seamlessly leveraged across various applications
Business professionals can quickly develop new back office apps
IT experts can focus again on technical responsibilities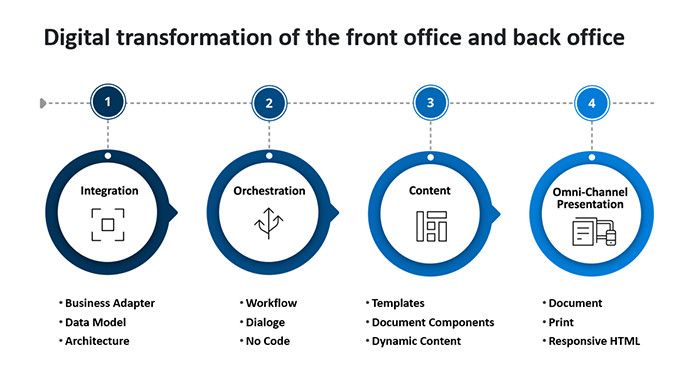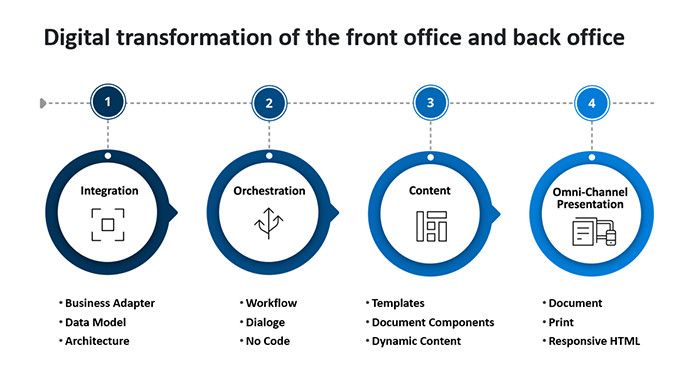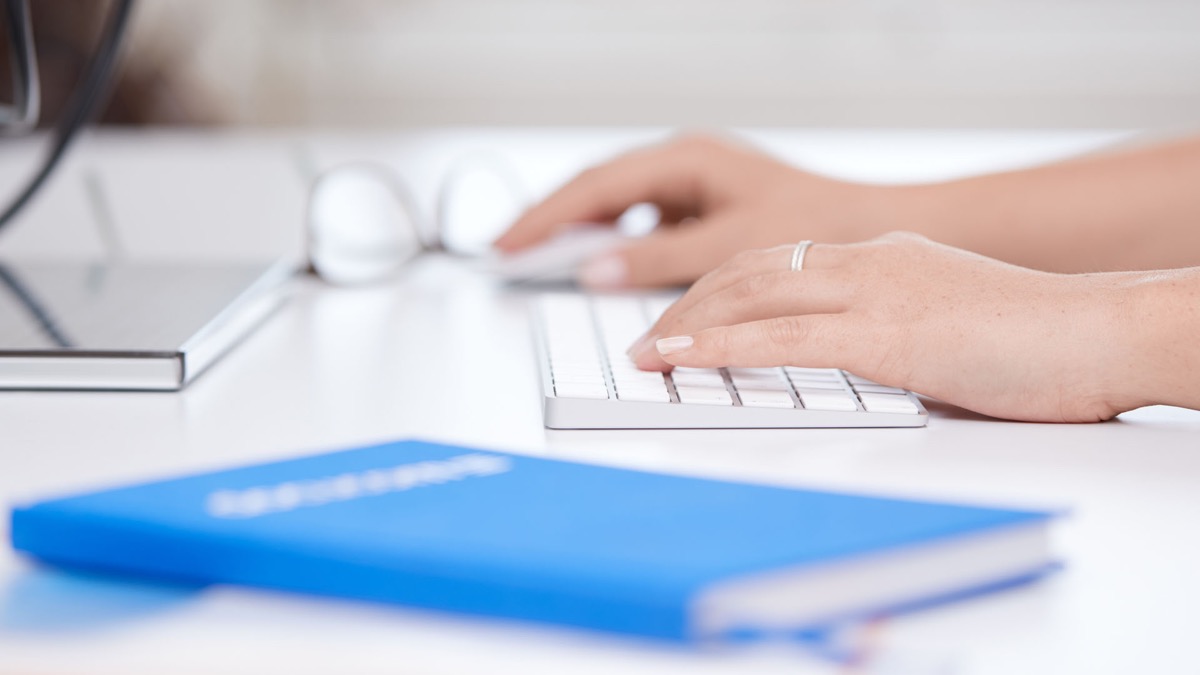 Document process management with Docucom
Document process management with Docucom lets you keep your legacy systems and core applications running. You don't have to stop operations because you can convert step by step, gradually integrating inbound and outbound processes without disruptions. Not only do you optimize and accelerate your document processes with our solutions : You actually do so while lowering your costs. 
Louis Brandenberger
Lead Product Manager
Introducing Louis Brandenberger, our Lead Manager for MOSIAC IIM Solutions