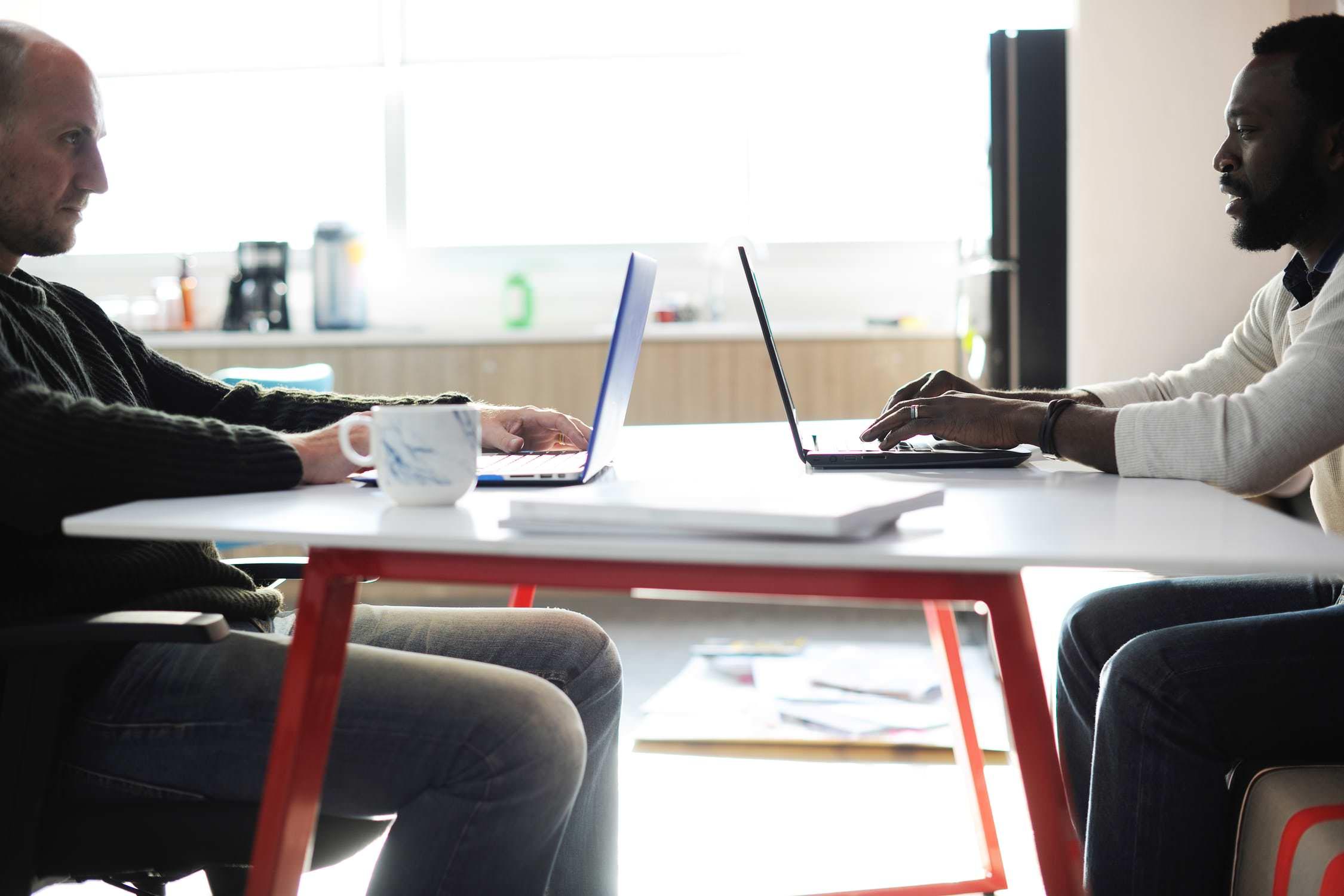 ELCA QDB
ELCA's software toolbox for automated, mass data processing.
ELCA QDB offers highly efficient automation of complex data preparation, and integration of existing systems into new systems – with evenly distributed system utilization. Thanks to the proven, standardized approach costs are massively reduced.
ELCA QDB (Queuing Database) is a modular, simply administered software toolbox and orchestration solution from ELCA. ELCA QDB rapidly automates and implements complex data preparation and processing at low cost. It also integrates existing systems with new ones. ELCA QDB ensures system loads are evenly distributed, so delays or system crashes due to overloading are avoided. Thanks to the numerous standard components proven in use at other clients, time and effort for implementation is significantly reduced.
In one lean process, the ELCA QDB toolbox automatically combines, prepares and processes information from a variety of sources – a hundred times a day, a thousand times a day, or hundreds of thousands of times a day. In IT this is referred to as ETL processing. ETL stands for Extract, Transform, and Load, that is, the extraction, preparation/transformation and further processing of data.
"With QDB you are not buying an oversized, inflexible product, but rather just the components you need from a toolbox proven in practice and continuously improved. We assemble the components for your individual ETL process and configure them according to your needs. In many cases this approach can reduce costs by up to 80 percent."
ELCA QDB toolbox advantages
Substantial cost savings:
Limited initial investment: thanks to the reuse of standardized components. Further, components can be integrated into any IT landscape.
Reduced repetitive costs: thanks to interface alignment and associated complexity reduction operating costs are limited. As well, because of ELCA QDB's high throughput rate, and prioritization of tasks, high loads are processed at low cost and with limited effort.
Tailored to your requirements: because you decide which ELCA QDB components you need. Plus, the solution has numerous interfaces to other systems.
High stability: the organization and operation of the ELCA QDB solution (asynchronous batch processing) ensures high stability and high availability of the system – maintenance work and crashes are history.
Convenient operation and easy monitoring: the ELCA QDB toolbox can be administered from a central location. A well-designed Dashboard simplifies monitoring and operating your solution.
Continuous further development: ELCA QDB is proven in practice and already operating at many customers. As one of the largest independent Swiss IT providers ELCA continuously develops ELCA QDB – and you do not have to pay for each new feature we introduce.
Thanks to ELCA QDB's standardized approach a huge number of interfaces, redundant code elements, log files in different locations, time-consuming error corrections and peak load issues are also history.
Overview of ELCA QDB features
With the QDB software toolbox you configure your own ETL processes, selecting from about 25 different standard components that are continuously further developed. We can configure existing components or develop a customized connector for you.

Multiple deployment options
ELCA's QDB solution is an orchestration solution for asynchronous mass data processing. It has a variety of advantages across a range of scenarios:
You have to manage lots of channels?
ELCA QDB is a central solution with an easy-to-use Cockpit that simplifies monitoring, management and operation of a variety of channels.
Performance and system stability issues processing large loads? 
ELCA QDB guarantees uninterrupted system availability even under extremely high or peak loads because tasks are prioritized (asynchronous processing).
You want to combine existing information and enrich the data? 
During processing, ELCA QDB can enrich data with additional information from third-party systems. And, for data that cannot be automatically classified, ELCA QDB has an Inbox user interface with which manual categorization and data enrichment can be managed.
You often have to transform or convert data? 
As an ETL tool, ELCA QDB ensures these tasks are distributed in an orchestrated manner (load distribution, load safety, etc.).
You need a tool for data migration? 
A typical application of an ETL tool is migration of data according to pre-defined rules. In this context, data from other systems can be enriched and transformation or conversion services can be connected.