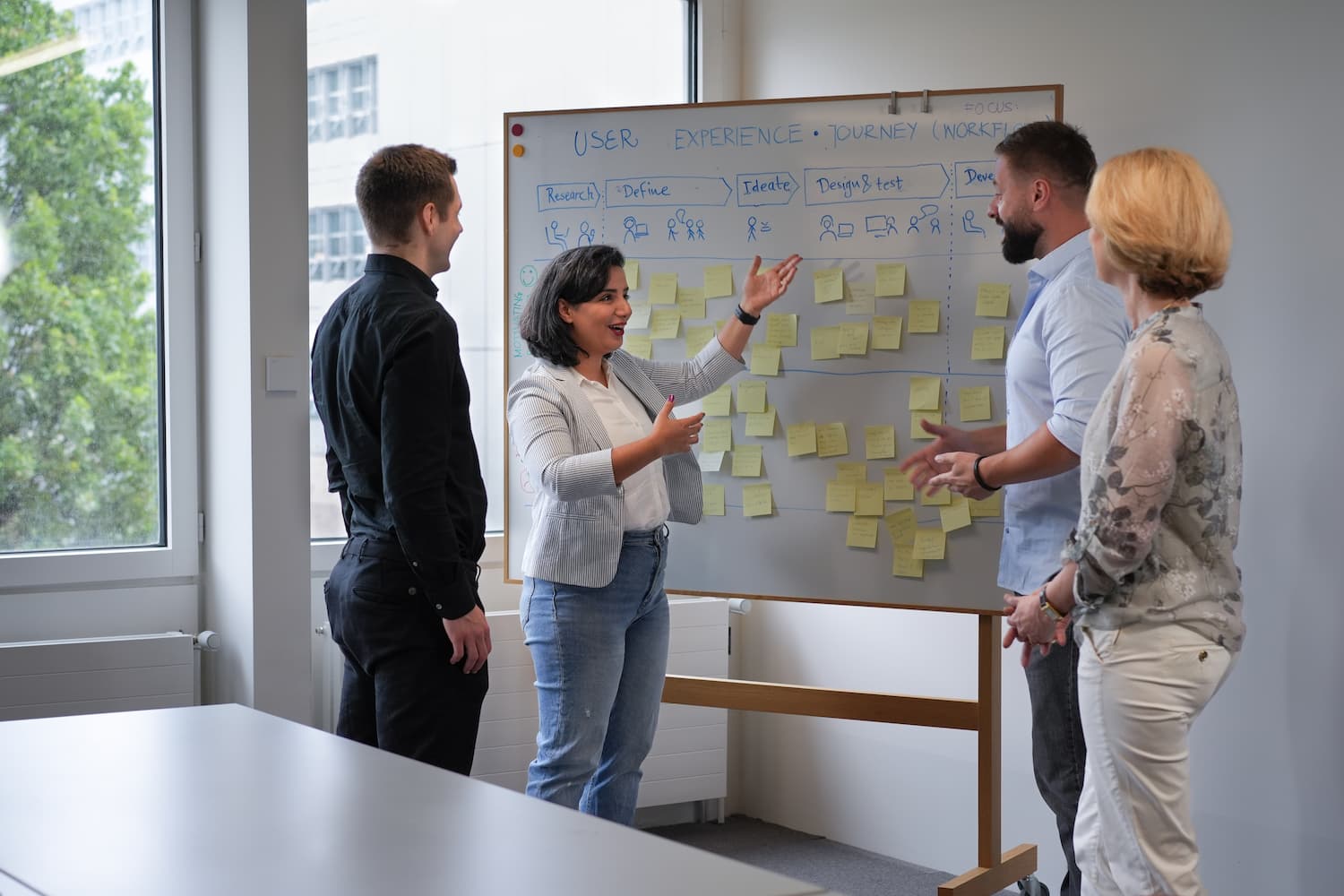 User Experience (UX)
By putting a user-centric, expert, creative and pragmatic approach at the heart of our projects, we aim to facilitate the acceptance and efficiency of a solution, or to generate awareness of and commitment to a brand platform.
How can we meet the challenges associated with societal and technological developments in such a way that we transform them into opportunities for businesses and users? This is where the user experience challenge begins and it is way beyond a simple user interface issue.
Combining our expertise in graphic design, user experience and brand content, we are committed to working alongside our clients and ELCA teams to design and implement a contextualized and efficient user experience (UX). Our experts place themselves at the heart of our project teams, facilitating the dialogue between business, communications, marketing and IT and in the context of our AgileIT methodology.
Our core mission is to find the optimum area of convergence between:
Our clients' objectives associated with the project (awareness generation, increase in conversion, increase in client satisfaction, optimization of operational efficiency, ...).
The objectives, expectations and habits of the target users on the future platform (ease of use, types of device, digital maturity, ...).
The organisational and technical hypotheses in place (technological solutions, business process, brand identity and positioning, ...).
User research: identification of user profiles (personae) and usage scenarios; animation of focus groups and interviews; alignment of business objectives and users' needs.
Benchmark: direct and indirect competitive analysis, tracking of new technologies and uses, mood boards.
Definition of target user experience (UX): omnichannel pathway aiming to address different profiles and user pathways. Definition and prioritization of the role of the different points of contact.
Concept design of the user interface: definition of information architecture; concept design of interactive processes and the screen specification (prototyping); iterative and participative approach.
Artistic direction and graphic design: taking into account the brand territory and definition of a creative concept design in the context of the UX strategy and the objectives of the organization.
Ergonomic tests: user tests on the basis of specific business scenarios; video recording of test sessions.
Rose-Line Werner
UX Expert