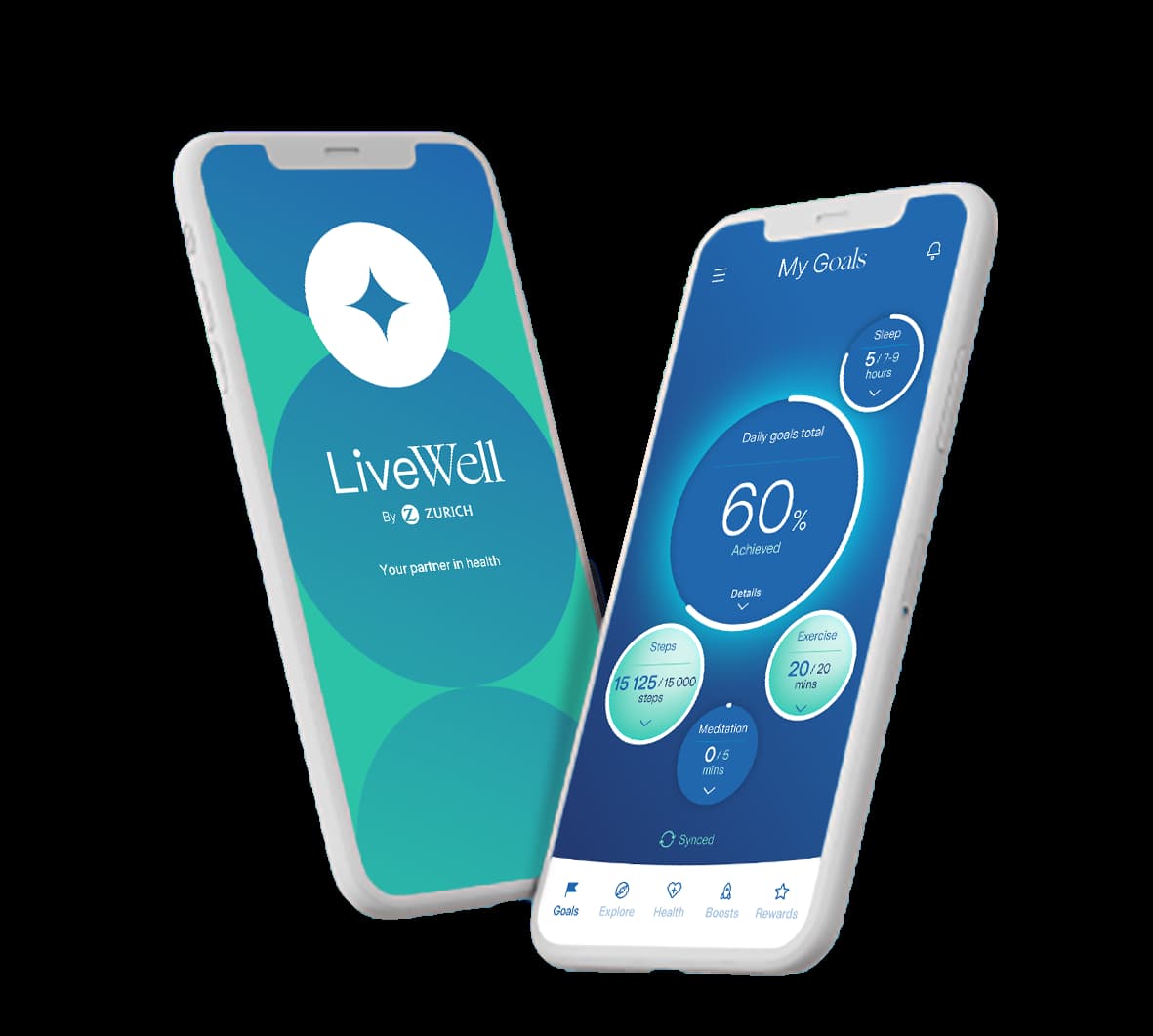 Home
News
Success Stories
Livewell by Zurich implements Dynamics 365 to enhance its customer experience
Livewell by Zurich implements Dynamics 365 to enhance its customer experience
Livewell by Zurich implements Dynamics 365 to enhance its customer experience
We make it work.
As part of expanding their health and wellbeing ecosystem, Zurich Insurance Group established the subsidiary  LiveWell by Zurich (LiveWell) that aims to inspire its users to take control of their own health.
In order to quickly start operating the new business and harvesting their respective strengths, LiveWell – with support from Elca´s  – kicked off a journey to implement a CRM system based on Microsoft D365 CE. The main goals of the project were to rapidly achieve a single unified customer view across all customer-facing teams and to fast-track implement the improved and streamlined core processes to cover clear stages of customer lifecycle across sales and operations.
With a unique and strong collaboration between LiveWell and ELCA, customer data was migrated, and the customer and distribution management functionality went live after few months from the project start. After some more months the core sales and operation processes went live with further data.
The decision to go live quickly ensured strong engagement from end-users early on in the project. This enabled the development team to get early feedback and implement improvements in an agile way.
CLIENT CHALLENGE / BENEFITS
Some of the specific challenges faced by the client included the following:
Lack of single customer view across sales, servicing, support which impacts service improvement and x-selling
Low level of automation and tooling support limits the ability to scale
Lack of standardized customer reporting and other data gaps
Higher workload due to interface quality controls and management
Achieved benefits:
Whole account view with all customer information in one place accessible by all customer-facing teams as required.
Better data accuracy & protection: increase the quality of data on potential sales opportunities and existing customers through safe cloud storage
Better decision making: simple, customized and intuitive analytics & reporting
Stronger customer relationships: better customer experience through enhanced customer insights and context relevant notifications
SOLUTION  
It was decided to use cloud based: Microsoft D365 CE, being a tried-and-tested business application for Zurich Insurance Group. Using Microsoft D365 CE ensured seamless integration with the Microsoft 365 ecosystem, including SharePoint (document management), Outlook App (Email, appointment tracking and lead generation), Teams (internal communication and collaboration), Power BI (analytics and reports) and MS Office (Word, Excel, PowerPoint etc.). Furthermore, Power Automate enabled the automation and standardization of business processes.
Cost efficiency and fast communication were a key requirement for LiveWell management, and Elca combined Swiss-based functional resources with a Near-Shore delivery model. In addition, ELCA provided best in class functional and methodological expertise for the project and the system implementation which allowed a fast and high quality solution delivery.
"ELCA has brought best in class functional and methodological expertise to our project, and I have appreciated their agility and fast implementation. I look forward to our next collaboration and would like to thank to the entire project team which delivered this awesome result."