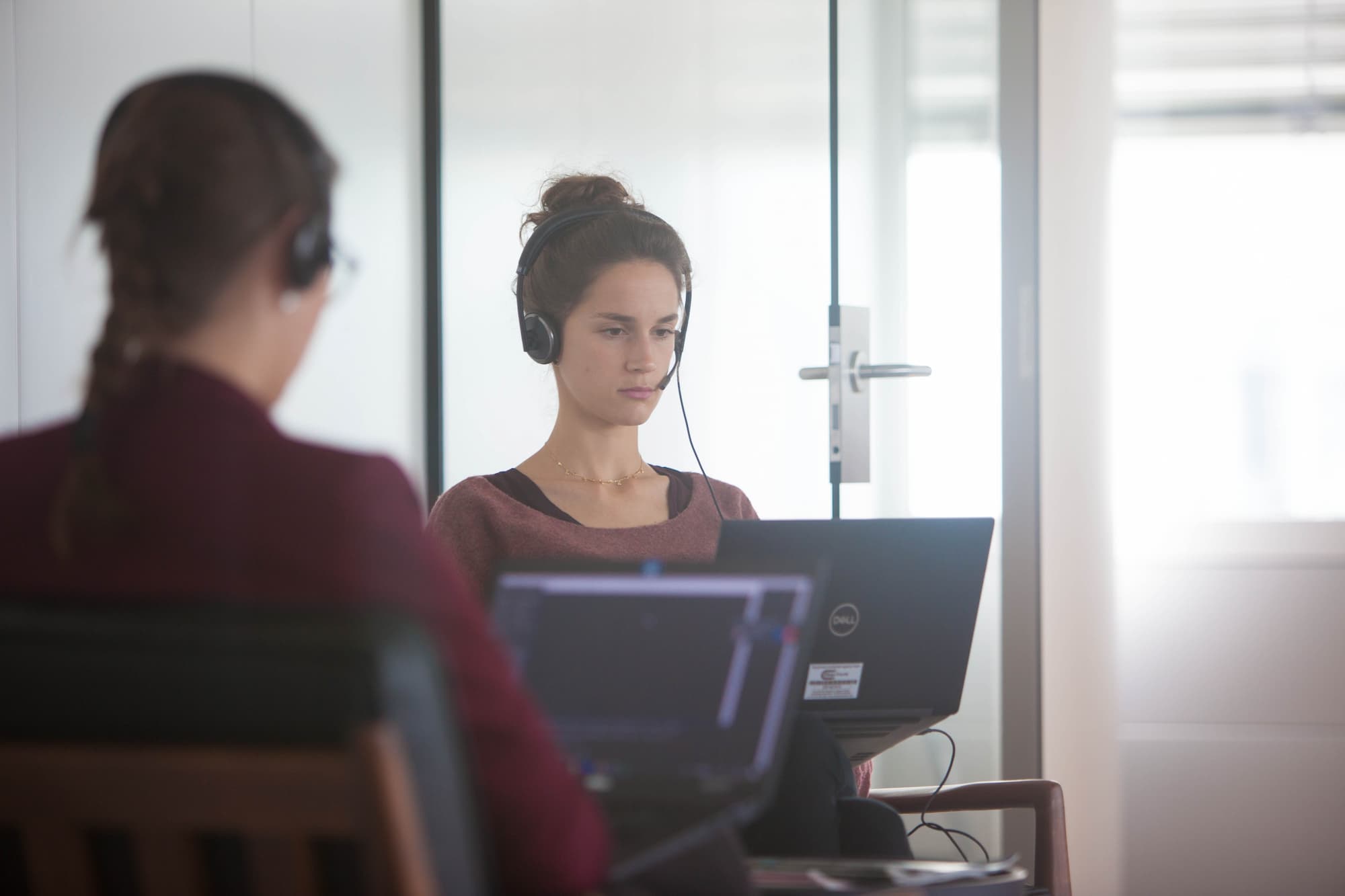 Home
Our Group
Industry
International Organizations
A secure Data Transfer Platform for effective collaboration
A secure Data Transfer Platform for effective collaboration
Data Transfer Platform (DTP) allows easy, secure and flexible data exchanges within organizations and potentially with all kinds of external systems of their partners and governments to support operational efficiency
How to improve communication and strengthen collaboration between an organization and its operational partners and/or governments concerned?
The DTP platform offers efficient, secure and flexible data exchanges in:
Establishing a digital communication link between an organization and its operational partner and/or governments concerned – The solution enables secured data exchange, including the full content of business data and personal data (e.g. sensitive individual biometric data).
 
Realizing data alignment between an organization and its operational partners and/or governments concerned. The solution supports the automation of business process via standardizing and automating data transformation and transfer between systems.
 
Improving security and efficiency in the business processes regarding data sharing and transfer based on well-defined security protocol and digital identity.
 
Protecting the organization from data loss or theft, prevent fraud, enhance the integrity of the business process by ensuring the rightful accessibility of the data
 
Ensuring reliability and scalability for data transformation and transfer.
 
The DTP Solution has been designed and implemented by ELCA one of our long-term International Organization clients. The project started in early 2019, live since March 2020.  
  

Today the solution is available to other organizations willing to optimize its operational efficiency, collaboration and communication with external partners upon consent of the original client.
Based on Microsoft Azure technology, the solution interconnects source and destination systems to allow them to share data. One given system can act as a source as well as a destination. ELCA built the foundations of the DTP as a generic, scalable and secured platform leveraging Microsoft's cloud offering, tools and application development frameworks. This eco-system has all the services and tools to achieve the Data Transformation Platform's goals. Starting with Azure Active Directory for identity management (IAM), a service that extracts on-premise data from multiple systems, a central storage for this aggregated data, and hosting an API that provides access to it.
Hosting these services in Azure gives us the flexibility to scale up and down the services based on the usage, for example to cope with the periodic high usage for certain duration. Specific business needs can be fulfilled by development with Azure integration services.